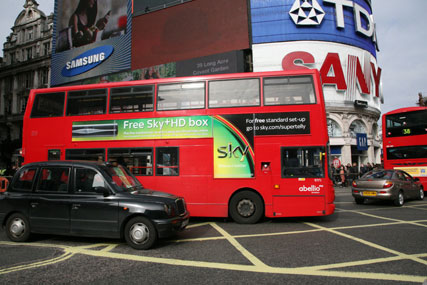 CBS Outdoor will continue to manage the outdoor media sales for the Abellio buses in central, south and west London and north Surrey, which a spokesman for CBS Outdoor said carry a total of 2.1 million passengers a week.

CBS Outdoor has recently renewed the outdoor media contracts with the bus operators Transdev London United, London Sovereign and Go-Ahead Group, and has the contract for the outdoor advertising in the London Underground.

Jason Cotterrell, commercial director at CBS Outdoor UK, said: "Securing the five-year relationship extension with Abellio London and Abellio Surrey is extremely important to us, as it further strengthens CBS Outdoor's position as the leader in transport advertising in the capital."

Paul McGowan, managing director of Abellio London and Abellio Surrey, said: "Following the acquisition of the business by Abellio, ensuring our media asset continues to generate valuable revenue was critical.

"The excellent relationship we have with CBS Outdoor, and its proven record of market-beating performance over the past decade, provides us with confidence that our asset is in safe and capable hands."