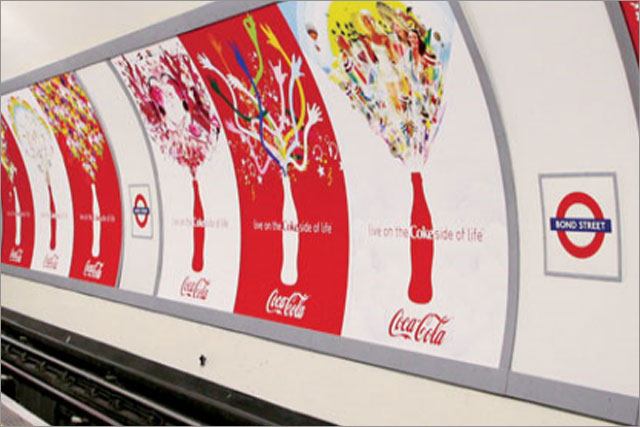 The deal includes all of CBS Outdoor activities in the UK as well as 13 other markets in Europe and China.
In the UK, CBS Outdoor (formerly Viacom Outdoor) holds the coveted advertising contracts for the London Underground and the Westfield London and Stratford City shopping complex.
CBS Outdoor UK also supplies large format billboards and street furniture to hundreds of municipalities and sells advertising for city bus fleets and trains, including FirstGroup buses and its rail franchises – First Capital Connect, First Great Western, First Scotrail and First Transpennine Express – and Arriva, Go Ahead, MerseyRail and Northern Rail.
Today's deal completes a process officially started by CBS Corporation in January 2013, ending months of speculation that the US-led company wanted to offload the business. The deal is subject to regulatory review.
Tom Gores, chief executive of Platinum Equity, said: "This was a complex carve out that required real collaboration between buyer and seller with a strong emphasis on quality of execution.
"We are fortunate to have developed a great relationship with CBS throughout this process. With our international reach and operational resources we can move quickly to complete a seamless transition and create real value in this business."
One of the main barriers to the sale was considered to be the UK arm's disputed contract with London Underground but that was renegotiated in January 2012.
In the US, CBS Corporation will focus on expanding its television and premium content business. In the past year, CBS Television has played host to three of the biggest televised events in the world, with The 2013 Super Bowl, the 2013 Grammy Awards and the 2012 Grammy Awards.
CBS Interactive, a division of CBS Corporation, is among the leading online networks for information and entertainment, with more than 270 million global unique visitors each month through brands such as CBS.com, CNET, GameSpot, CBSNews.com, CBSSports.com, aggregator, Metacritic, and the global music discovery site, Last.fm, among others.
Leslie Moonves, president and chief executive of CBS Corporation, said: "Today's news represents a key strategic milestone for CBS.
"As we continue to focus our company around creating and distributing premium content, we are very pleased to announce that we will achieve very good value for these Outdoor properties."