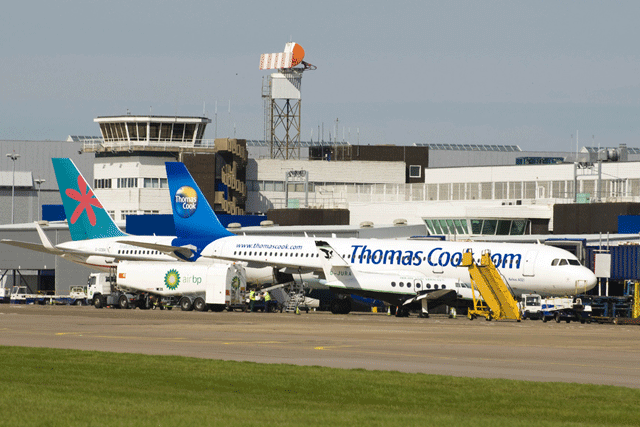 Cardiff will be the first airport in CBS Outdoor's UK portfolio and will add to its existing portfolio in Wales, which includes Arriva Trains Wales and a range of Welsh bus operators.
The contract will begin on 1 January 2012 and CBS Outdoor will sell advertising on more than 60 ad panels at the airport, including 13 backlit landmark sites, three 96-sheets, 31 six-sheet and numerous bespoke and high impact formats.
David Pickard, finance director at Cardiff Airport, said: "CBS Outdoor UK was recommended to us by another asset owner and, from the start, we were impressed by their energetic approach.
"We were particularly impressed by CBS Outdoor's relationships with national and regional clients and agencies, combined with their dedicated representation in the local media market, which is important for us as Wales's largest airport."
A spokeswoman for Eye confirmed its relationship with Cardiff will end at the end of this year. Other airports in Eye's portfolio include Gatwick, Stansted, Belfast and Manchester.
Jason Cotterrell, country director, CBS Outdoor UK, said: "Cardiff Airport is both a standalone and integrated addition to our portfolio and reinforces our ownership of valuable urban audiences across Wales and the UK.
"Sitting alongside Arriva Trains Wales and our bus assets, both of whom service the airport, Cardiff Airport provides an extensive range of opportunities for local, regional and national advertisers to reach the consumer on the move and a wider international business and leisure audience."
Although the majority of CBS Outdoor's portfolio is in transport environments such as bus, the London Underground and rail, earlier this year CBS Outdoor expanded its retail offer with Westfield Stratford City and One New Change in the City of London.
Cotterrell became country director at CBS Outdoor UK, following the departure of former managing director Mike Moran and former commercial director Mark Chippendale.
Follow Maisie McCabe on Twitter @MaisieMcCabe