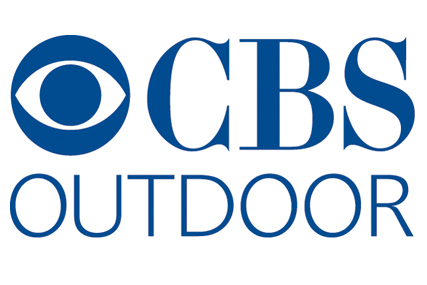 The exact revenue for the UK is not broken out, but global revenue at CBS Outdoor was $456.3m (£287m), up 5.1% year on year, which CBS said was due to the improved advertising marketplace.
CBS Outdoor's Europe revenue increased by 5% ignoring the effect of exchange rate changes, which CBS Outdoor said reflected growth in the UK, Netherlands and Italy.
Adjusted global operating income at CBS Outdoor was $13.5m in the three months to the end of June, up from a loss of $22.3m in the same period of 2009.
The outdoor division's adjusted operating income before depreciation and amortization (OIBDA) for the second quarter of 2010 was $78.7m, up 76% from $44.7m in the same period of 2009.
CBS Outdoor said its OIBDA reflects the revenue growth, as well as lower transit and billboard maintenance and lower display costs resulting from expense reduction initiatives, but excludes restructuring charges.
Global revenue at CBS Corporation was $3.33bn during the three months to 30 June, up 10.8% from $3.01bn in the same period of 2009. Global earnings before income taxes were £248.6m, up a massive 230% from $75.4m in the same period of 2009.