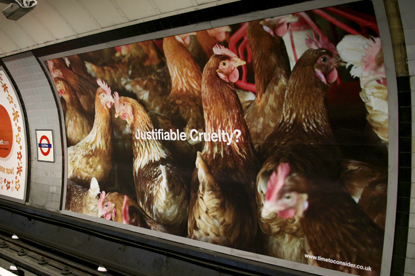 CBS said that the "time to consider" campaign, which has been running since the end of last month, has generated more than 1,000 comments so far on websites such as Facebook, Bebo and Twitter.

The anonymous campaign aimed to highlight the Underground's ability to engage consumers and to enable brands to remain front-of-mind long after the actual media interaction.

The campaign ran across 35 stations on the London Underground network, and on cross-track projection, to help drive traffic to the website, and collate the public's views and votes on the four emotive issues.

Mike Hemmings, London Underground brand manager, CBS Outdoor, said: "Using a standard Underground pack, we've shown that Underground advertising can be central in leading opinion, debate and awareness, not just within London, but across the UK."