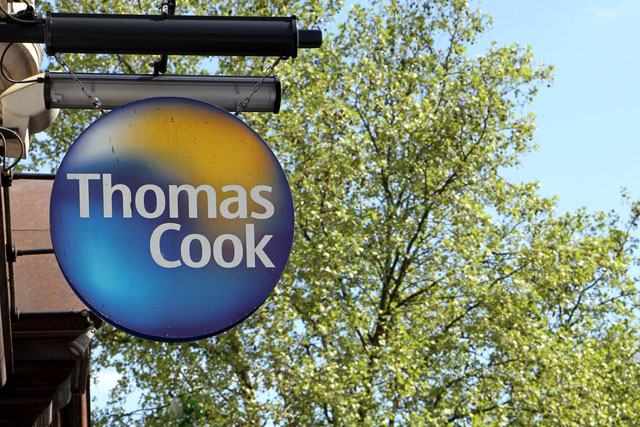 The investigation into the proposed joint venture between the Thomas Cook Group, The Co-operative Group and the Midlands Co-operative concluded that it "will not result in a substantial lessening of competition".
The joint venture will be 66.5% owned by Thomas Cook, 30% owned by the Co-operative Group and 3.5% owned by the Midlands Co-operative.
The merger will create a network of 1,300 high-street stores and a significant internet presence.
Thomas Cook's 70 Going Places shops will be re-branded under the Co-operative Travel brand, while all other shops will retain their own branding.
Thomas Cook has denied weekend reports that it is planning the closure of hundreds of its high street stores following the merger.
The Competition Commission approval comes less than two weeks after Thomas Cook Group chief executive Manny Fontenla-Novoa made a shock exit from his post.
It also comes only days days after Ian Derbyshire, retail chief executive of Thomas Cook UK & Ireland responsible for the brand's high street offering, said he would be leaving the company.
Fontenla-Novoa's duties have been taken on by deputy, Sam Weihagen, until a replacement is found.
Last month, Thomas Cook announced it was carrying out a fundamental operational and strategic review of its UK business, as it issued its third profit warning in less than a year. The group reported a 6% drop in revenue last December.