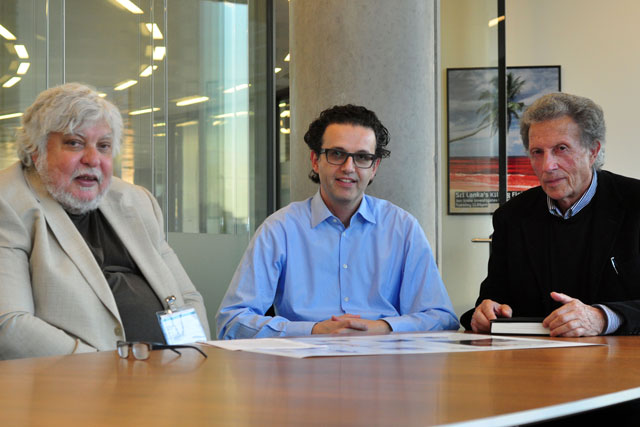 David Abraham is a former Collett Dickenson Pearce (CDP) account man.
The double page print ad features a photograph of Michael Grade, Channel 4's second chief executive, pushed up against a wall as though he is being strangled, under the headline "Just don't f**f it up".
The headline and photograph are a reference to the advice the first chief executive Jeremy Isaacs gave him. Isaacs is reported to have threatened to throttle Grade if he did not respect the channel's remit.


Now a Booker-nominated novelist, Sinha left advertising in 1995, while Godfrey is the most awarded art director in the history of British advertising and received a special award at the D&AD's 50th birthday celebrations.
Sinha and Godfrey have not worked together for 20 years but were commissioned to create the ad by David Abraham, the current chief executive of Channel 4 and an account man at CDP in the 1980s.
Abraham said: "Channel 4 has played and continues to play such an important part in our national life and it seemed fitting, on the occasion of the 30th anniversary, to reflect on this in a very creative and original way.
"Neil and Indra, with some help from Michael Grade, have done a wonderful job of taking that brief and running with it."
Sinha said: "Doing this project brought back to me what a joy it is to work with really first class people on a fantastic brief and a client with a mission for magic and mischief."



Follow @MaisieMcCabe