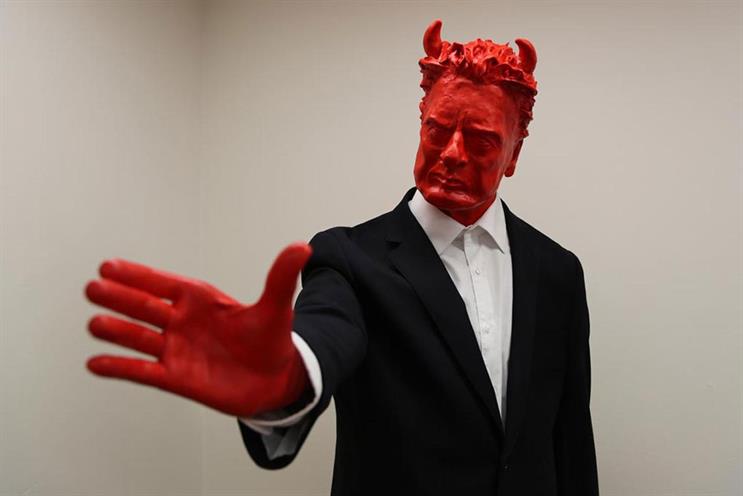 If at first glance, you think that the figure might be Charles Saatchi, a sign beneath the model clearly disabuses such nonsense.
The work, by an anonymous artist, is called 'Playful Tiff', which is the same phrase used by Saatchi in June when he was photographed at a restaurant with his hand around this wife Nigella Lawson's neck. But that must be a coincidence, since this is definitely not Saatchi.
Also, the figure is painted red and has horns, which could have been a nod to Saatchi's devilishly titled book, 'Be The Worst You Can Be", were it not for the fact that this figure is so painfully, obviously not Saatchi.
Still, why not pop down to Crouch End, visit an artisan bakery or six, and then go and get your photo taken with this mysterious figure. You can even pretend it is Saatchi, if you like.
Got a diary story? Email: Louise.Ridley@Haymarket.com