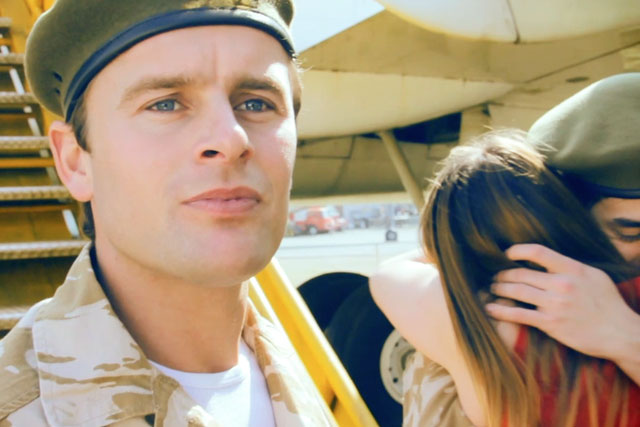 The Coalition for Equal Marriage supports the right for same-sex couples to be married in the UK.
It provides consumers with the means to sign the supporting petition, respond to the current Government consultation on equal civil marriage and to lobby local MPs, through the www.c4em.org.uk website.
The viral campaign, created by Remarkable, features a video called Homecoming, which features a group of soldiers returning home and hugging their loved ones.
The video focuses on one soldier, who proposes to his boyfriend.
The viral ends with the lines, "All men can be heroes. All men can be husbands. End marriage discrimination".
The second part of the viral campaign features a plethora of videos under the Out4Marraige strapline, which hosts videos by celebrities, politicians and consumers that explain why they support same sex marriage.
The latest additions to the Out4Marraige YouTube page include Lord Chris Smith, Sir Richard Branson and The Saturdays.
The two viral campaign videos have received more than 700,000 hits worldwide since it launched on 25 April, and the Out4Marraige page has received more than 200 response recordings.
The two viral campaign videos have been created by Remarkable Group's video team, and directed by head of video production, Mike Buonaiuto.