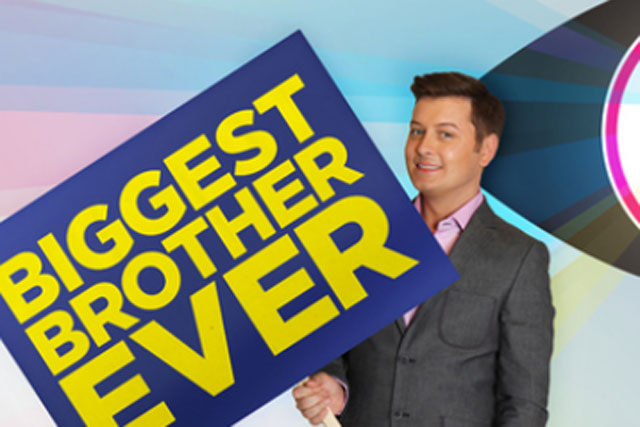 According to unofficial overnight figures, 'Celebrity Big Brother: Launch' delivered an average audience of 5.08 million between 9pm and 10.30pm, a 21.9% share of the TV-watching public.
The launch show introduced the first housemates to enter the Channel 5 'Big Brother' house including Sally Bercow, wife of the House of Commons speaker and Paddy Doherty from reality show 'Big Fat Gypsy Weddings'.
The 15-minute peak was between 10pm and 10.15pm, when the audience rose to 5.58 million viewers.
'Celebrity Big Brother's Bit on the Side', the follow-up show with guests such as 'Celebrity Big Brother' winner Alex Reid and 2010 'Big Brother' winner Josie Long, had an audience of 1.82 million between 10.30pm and 11.30pm, a 13.2% share.
The second most watched show at 9pm was the science fiction drama 'Torchwood: Miracle Day' on BBC One with an audience of 3.42 million, a 14% share of the available audience.
The closing episode of the two part Irish cop drama 'Single-handed' attracted an average audience of 2.78 million viewers, a 2.8% share, on ITV1 and ITV1 HD between 9pm and 10pm. An additional 100,500 watched the show on ITV1 +1.


Top 10 most viewed programmes on Channel 5

Rank
Programme
Date and time aired
Audience (Millions)
1
Euro 2000 Qualifier: Poland v England
Wed 8 Sep 1999 – 19.00
5,630,000
2
World Cup Qualifier: Albania v England
Wed 28 Mar 2001 – 19.00
5,590,000
3
Independence Day
Tue 7 Sep 1999 – 21.00
5,410,000
4
The Rock
Tue 8 Feb 2000 – 2100
5,050,000
5
Terminator 3: Rise of the Machines
Sun 14 Nov 2004 – 21.00
4,950,000
6
Miracle on 34th Street
Sun 7 Dec 2003 – 17.55
4,850,000
7
Uefa Cup 2002/3: Celtic v Liverpool
Thu 13 Mar 2003 – 19.45
4,610,000
8
CSI: Crime Scene Investigation
Tue 17 Mar 2009 – 21.00
4,550,000
9
Joey
Sun 13 Feb 2005 – 20.35
4,530,000
10
Euro 2000 Qualifier: Luxembourg v England
Wed 14 Oct 1998 – 19.00
4,380,000