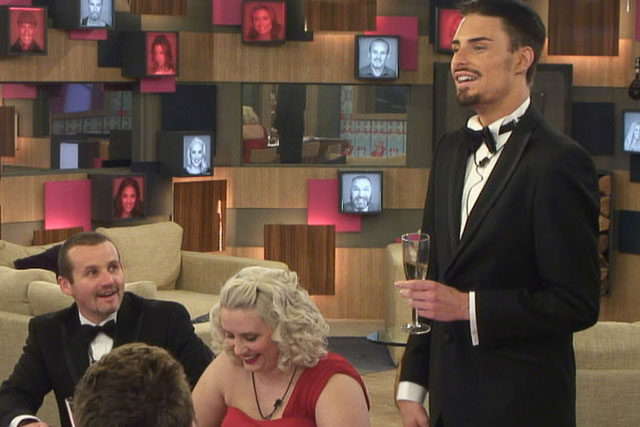 According to unofficial overnight figures, the programme was watched by 3.04 million people on Channel 5 and Channel 5 HD between 9pm and 11pm, with a further 164,400 watching it on Channel 5+1.
The average audiences, both including 5+1 and without, were slightly ahead of the 2012 figures.
Across Channel 5, Channel 5 HD and Channel 5 +1, the five-minute peak audience was 3.97 million viewers, beating the 3.8 million who watched Welch's victory last year, but down on this year's launch show.
Spencer Pratt and Heidi Montag from 'The Hills' were runners up in the final, and ex-footballer Neil 'Razor'' Ruddock came third.
Bed retailer Dreams, in a deal brokered by Starcom, sponsored this series of 'Celebrity Big Brother' and the show also featured product placement from Very.co.uk and Maximuscle.
'Celebrity Big Brother' was the second most-watched program at 9pm, with only BBC One's 'Silent Witness' beating it with 5.78 million viewers across SD and HD, a 23.6% share of the TV-watching audience.
'Great Night Out', ITV's new comedy starring Ricky Tomlinson and set in a local pub, was watched by 2.52 million on ITV, a 10.3% share of the available audience.
Elsewhere at the 9pm hour, Jimmy Carr's '8 out of 10 Cats' was watched by 1.34 million on Channel 4 and Channel 4 HD, and 'Italy Unpacked' attracted 1.52 million viewers on BBC Two and BBC HD.
Sister show 'Big Brother's Bit On The Side', which followed the final, was watched by 1.26 million on Channel 5 and Channel 5 HD, with an additional 120,000 viewers watching on Channel 5+1.