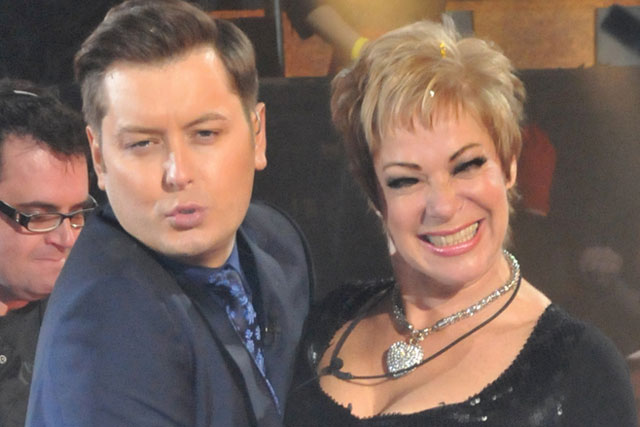 According to unofficial overnight figures 'Celebrity Big Brother' got an average audience of 3.03 million viewers on Channel 5 and Channel 5 HD between 9pm and 10.30pm, a 13.4% share. An additional 96,000 watched the show on Channel 5 +1.
The peak audience of 3.8 million was achieved at the end of the first hour of the show between 9.55pm and 10pm and is higher than the peak of 3.7 million viewers for last year's final in September.
Over the course of the three-week series, 'Celebrity Big Brother' achieved an average overnight audience of 1.94 million viewers when it was shown on Channel 5 and Channel 5 HD, and an average of 2.05 million if Channel 5 +1 is included.
According to figures from Channel 5 for the period from 1 January to 21 January ,'Celebrity Big Brother' helped the channel improve its overall adult commercial impacts by 6.2%; ABC1 impacts by 20.2%, and 16- to 34-year-olds by an impressive 72.8%.
Nick Bampton, sales director at Channel 5, said: "It goes without saying that we are delighted with the 'Big Brother' performance and with key audience impacts up 73% in January, we are delivering advertisers incredible year-on-year value."
'Celebrity Big Brother' was beaten by both ITV1 and BBC One on Friday night. 'Law & Order: UK' had an average audience of 4.5 million viewers, an 18.9% share, on ITV1 and ITV1 HD between 9pm and 10pm. An additional 302,100 viewers watched the show on ITV1 +1.

'Hustle', the series following a London-based gang of con artists, had an average audience of 4.5 million viewers on BBC One and BBC One HD, a 19.0% share of the available audience.

Channel 5 is understood to have had a comparatively difficult start to the year, after increasing revenues by 27% year on year in 2011, and is not currently trading with Havas Media-owned agency MPG Media Contacts.
Follow Maisie McCabe on Twitter @MaisieMcCabe