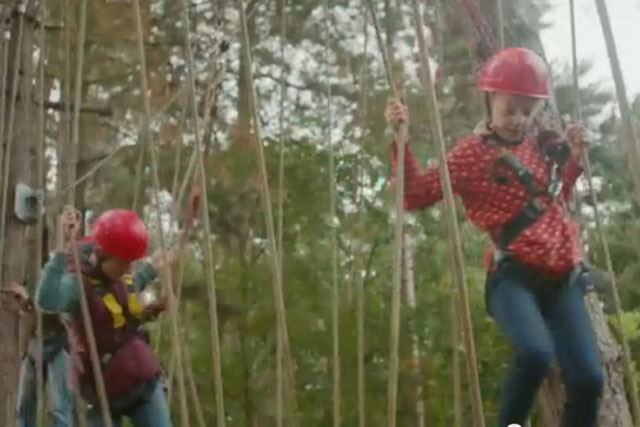 The ad, created by The TV Department, showed families at a Center Parcs resort, which included children of school age, taking part in different activities.
The ad stated: "Selected four night midweek breaks from £279 for four people", with small print that stated: "Excludes school holidays".
Two people challenged whether the ad was irresponsible for encouraging children to be taken out of school during term time in order to go on holiday.
Center Parcs said it had one ad that was used as a generic template to overlay additional information such as pricing and offers, and that it was the responsibility of parents to exercise judgement regarding their children.
The Advertising Standards Authority upheld the complaint however, stating that the ad gave the impression the offer was limited to families only, and that the strapline: "Your family. Your time", was likely to be an encouragement for parents to take children out of school as the offer was only available during term time.