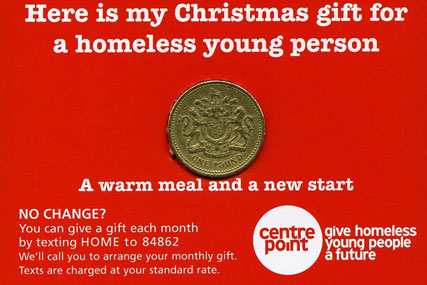 The charity has not previously used an agency to handle social media. SFW was appointed by Andrea Jones, Centrepoint's head of individual giving. SFW will be responsible for developing a strategy that will include increasing engagement with donors predominately through Facebook, where it has 358 members.
The agency will look at ways of turning conversations with potential donors into income generation programmes.
Centrepoint's other marketing activity has included direct marketing through the specialist agency The Good Agency and, last year, Centrepoint appointed Starcom MediaVest Group to handle its £1 million media planning and buying account.
Centrepoint was founded in 1969 after concerns over the number of young people sleeping rough in the West End of London.