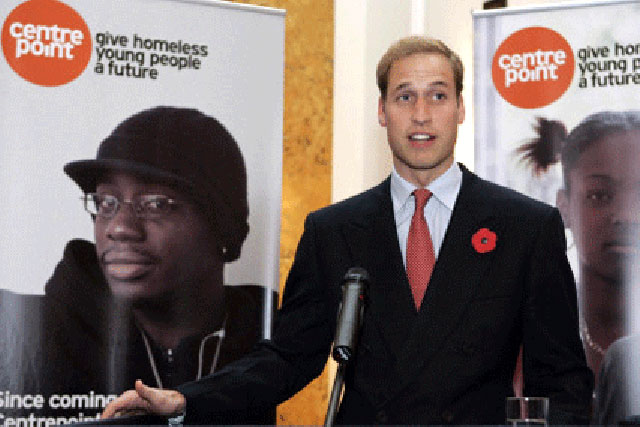 MediaCom takes over from incumbent Starcom, which has held the account since 2009.
It will now work for the charity, which supports 16- to 25-year-olds who are homeless with housing, learning and health services. More than 80,000 young people experience homelessness annually in the UK, Centrepoint claims.
Centrepoint spent £2.8 million on media in 2012, according to Nielsen.
MediaCom has been tasked to drive income for Centrepoint by increasing donations, especially around the Christmas period. It will increase the use of DRTV in the charity's communications plan to complement press, digital and OOH media that is currently used.
Matthew Wilk, head of marketing and communications for Centrepoint said: "The creativity, expertise and insight of the agency will be vital in increasing awareness, not only of the issue, but also of how our dedicated health and learning support helps vulnerable young people leave homelessness behind."
Karen Blackett, chief executive of MediaCom UK added: "Giving young people and talent the best opportunities possible is part of our DNA here at MediaCom, it's one of the reasons why we set up our apprenticeship scheme back in 2012.
"To be lucky enough to work with a client like Centrepoint only enhances and invigorates this passion within the agency, ensuring we play our part in improving young people's lives, regardless of their background, ethnicity or financial situation."