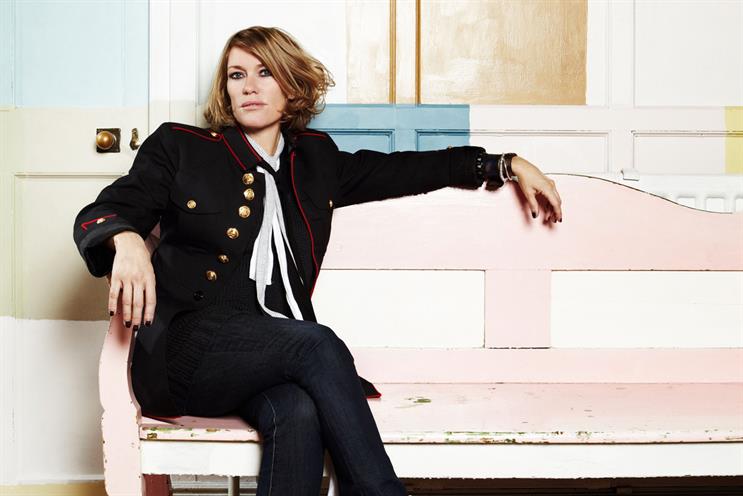 Ever since I was a kid I've been tremendously curious. It sounds corny, but the whole miracle of life is just so incredible that most things fascinate me. Life is an amazing thing and it's a wonder that we're here at all.
I was privileged to be brought up in a very musical nation. I went to a Welsh-language primary school and remember learning pretty much everything through song.
My mum took me to chapel twice on a Sunday so I had that rich heritage from all the harmony-singing and hymns.
My parents were fans of music, so they were either warbling in the kitchen or listening to the likes of Bob Dylan or Big Bill Broonzy and a bit of opera here and there.
The creative touch
Music and creativity were always around me and at a very early point in life I fell in love with it and the idea of making it myself. I've been obsessed with it ever since.
I like things that have been created by people over the centuries that I can identify with or that somehow change my perspective on the world. I like things that touch or move me, such as literature. There are endless amounts of literature that you can plunder and be inspired by.
This year, for instance, it's WB Yeats' 150th anniversary, and next year it will be the centenary of Roald Dahl's birth – anniversaries like these are a good excuse to remind yourself to revisit writers.
On my BBC Radio 6 show I occasionally host poetry and prose; writers as well as musicians and record producers.
Often I think we're blinded by the science of some advertising campaigns and it's easy to switch off, when, actually, as these examples show, it can be the simplest idea that has the biggest, long-lasting effect.
I don't like ultra-processed, ultra-perfected, machine-made, auto-tuned, clean-written, commercially aimed, marketed music.
I will appreciate a great pop song, but [Mark Ronson's] Uptown Funk does nothing to me because it's a parody of things that were brilliant and unique and soulful before, and have been taken, cut up and refilled. That's not my cup of tea. If it's yours, that's fine; but for me, that is hell. It is a question of personal taste.
It's great that everyone can make music today; it's great we all have the capabilities. It's great we can all sit down and record on laptops – but we still need people to write about their lives. I'm not hearing anything about the world around us and I'm not a fan of that.
The reason so much music sounds the same is because artists are in competition with each other on the airwaves, so they use machines to compress the sound and make it loud. I don't like it.
The Good Life Experience
In my view, festivals are under enormous pressure to help out the commercial world and the marketing man. So I set up my own festival, The Good Life Experience, so that I could curate it and not kowtow to the marketing man.
I wanted to create a good-value festival where nothing was put on unless it was brilliant – and not because it's the 'new thing on the block' or agents say they're the best.
Everything has to be picked purely on quality – whether it's a band playing or the food. And we've got all sorts of names coming, including chefs and a foraging expert.
There are endless fair rides, talks, you name it. There's wood-carving and all sorts of things. It's a pretty cool festival with a huge dollop of the great outdoors as well.
Muddy fields Vs the fast life
As our lives become more on-screen and virtual, more and more of us are hankering after what I term "the good life" – where you get your hands dirty, do physical things and forget about the virtual life for a minute. That's why festivals are returning to traditional craft.
I've seen it in London with the hipster tradition, the baristas and all the rest of it – it's about having a balance between the ultra-high-technology "fast life" and a muddy field and being able to really taste nature.
Returning to tradition is not old-fashioned. Being good at something is not old-fashioned. Being able to do it without the use of a machine or an auto-tuner is not old-fashioned. Making music not solely to make money is not old-fashioned.
It's about not being manipulated by the businessmen. I'm not a businesswoman and I'm not a consumer, because I like music as an art form and not as a business.
---
Recommended