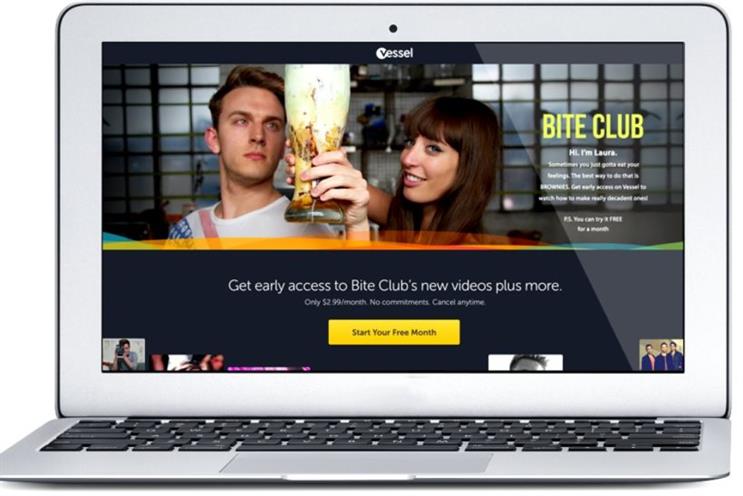 LAS VEGAS — One hair's-width of CES territory remains unexplored. Well, not even, but here are four relevant brand and media disruptions from a marketing perspective. I'll leave the real tech evaluation to the experts — or at least everyone else. Narrow enough? Here we go:
Windowing. Vessel (acting a bit like Sirius and Howard Stern or the AFL and Joe Namath) has hijacked the half-life of organic video views from content creators. Remember the AFL and Sirius attempted to build an audience by giving huge sums to superstars?
Vessel has offered content creators a massive increase in shared revenue if they premier, within a three-day window, their original content on this new subscription platform. Regardless of model success (I don't see this as Vessel's long-term strategy), this is the first of numerous salvos and shake-ups in digital video platform - an area where revenue is not commensurate with consumption.
Keep an eye on:
Content creators and exclusivity contracts – with representatives, media partners/platforms, or brands
YouTube's platform dominance – this will continue to remain under attack. Different approaches include subscription modeling, discovery, and niche/specialization
Value chain – There are as many parasites in the value chain as there are utility improvers, and this is sure to shake out and evolve
Side note: "The Interview" is a potential example of parallel release, albeit unplanned and with some bandwagon "go America" pride attached. Look for some planned testing in this area that exists but has been nascent and relegated to outlier content (really bad films and small art-house films).
Unbundling. Sling was announced by Dish. Basically, it's a way of giving you a handful of premium cable channels for the low monthly price of $20. Combined with HBO's new offering of subscription content and the ongoing attempts at subscription channels by various platforms, we are seeing universal movement in the direction of unbundling. I believe unbundling will eventually yield less content that costs more for consumers.
But keep an eye on:
The chance that 2015 ends with a handful of innovative packaging ideas that try and maintain some of the bundle model while giving consumers more choices
Side note: NextIssue, Oyster and Spotify are all examples of non-video media that are moving towards bundling. What's up with that?
New Hollywood. Grace Helbig on YouTube vs. Grace Helbig on Cable TV. What is a star? This is a different kind of disruption. Media outlets typically gave consumers a menu of star choices, but in the end fans decided on their own. Today … Fans don't need media outlets. They find Nash and Grier on their own.
Keep an eye on:
Where our stars are coming from, who is spotting them first, how they engage with their audience, and what is their impact over time?
Security and personalization. All the expert digital world believes that personalization is the end game for content and media. But what if security fears, which we believed that Millennials did not heed (not sure if that's true), start to erode our ability to shrug off privacy issues? Brands and agencies will need to re-imagine their vision, either in approach or speed, to the addressable landscape.
Keep an eye on:
Any research around attitudes towards privacy in the youngest digital generation
Eric Korsh is SVP, brand social content, with DigitasLBi.