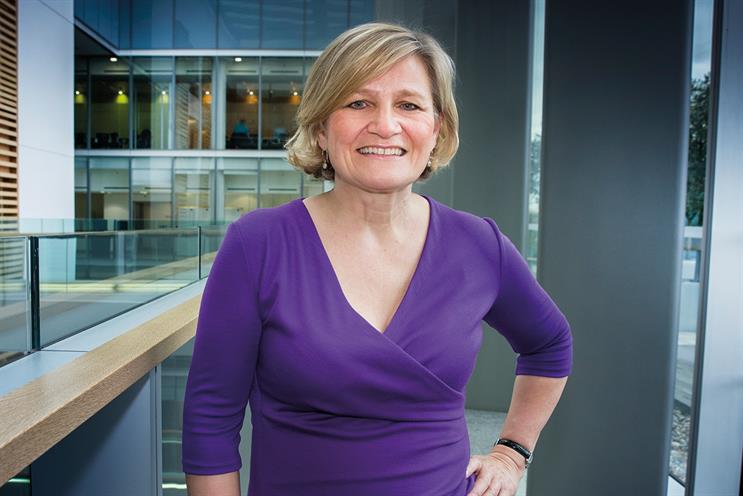 Support and challenge
The chairman's job is to select, support and challenge the chief executive – or chief executives if, like me, you are the chairman of a group of agencies.
Finding the right balance between support and challenge is critical. No good CEO wants a pussycat chairman who strokes but never pokes, or vice versa. So a chairman has to be a critical friend. And friendship builds from a generous and productive partnership.
The two roles can be fluid and interchangeable when it comes to marking clients. But, otherwise, a chairman must stand at exactly the right distance: far enough away to let the CEO lead but close enough to know when to intervene.
Someone once joked that a chairman must support the CEO until the day she fires the CEO, and there is truth in that. Sometimes a CEO doesn't work out or doesn't want to listen, and it's the chairman's job to heed the warning signs and fix it. You have to be more steely than chummy. And objective.
Ego-free
In a group role, the chairman may be the group CEO too. Most chairmen in ad agencies have been CEOs themselves, nearly always in the same company. While not ideal from a governance perspective, it means the chairman understands the relentless nature of the CEO job. But a chairman has a different role: away from the spotlight and totally comfortable out of it, happy to play second fiddle. You are no longer the kingpin; nor do you need to be. As the CEO, company success is your personal success and you are pretty big on ego. As the chairman, your personal ambition is channelled into the organisation. There is no place for ego.
The board
The CEO runs the business and the chairman runs the board, making sure strategy, results and skillsets are strong. Whatever the make-up of the board (and boards can be huge), your job is to value the work and the people. You have to bring focus, brevity and clarity – in and out of board meetings – and steer people away from woolly abstraction. You are constantly building and upgrading the bench and the youth squad.
Relationships
The job is about building relationships of influence, and that means anchoring big clients. You are an active practitioner on client business, you lead accounts, you still have an art bag, and you pitch and sell work. It's a sleeves-up role. You are as obsessive about client satisfaction as everyone else.
You have good external business contacts and always know the right person to help or get you out of jail. But you are networked in a useful way, making creative and profitable connections for the agency. Not a lounge lizard.
Value and values
Both are your responsibility. You have to drive value and business growth for external shareholders and walk the talk on cultural values with internal stakeholders. That value is felt across a spectrum of clients (past and potential), suppliers, regulators, opinion formers, colleagues and in the wider global network. The values are a competitive point of difference. They define the way you do things.
A grown-up
A chairman is usually the (most) grown up in the company. You are expected to have gleaned wisdom and experience from years on the clock. So you can't ever look harassed or inappropriate. You have to give people a sense of confidence and momentum.
The dinosaur trap is always there, so you have to stay current, useful and engaged. You ask lots of questions. You drink lots of "cups of tea", doing lots of listening and cheerleading. You are a safety valve, anchor point and cultural conscience. You have to play referee when people or issues clash: you love the game and both sides, but you have to ensure fair play.
You are expected to get involved in big industry policy issues, give speeches at the drop of a hat, be calm and helpful in a crisis and sometimes make tough calls no-one else wants to make. Most problems are pretty unfixable by the time they are escalated all the way up. So you have to master the art of the Houdini escape and find fast solutions.
Sometimes you have to put an umbrella up and shield people from the nasty stuff raining down.
---
In a nutshell...
How will your job change in the next five years? There will be a premium on a skills base that stays human, innovative, collaborative and accountable. We have talked about collaboration and integration for a long time. The chairman has a critical role in identifying and sustaining partnerships.
What do you need to be a successful chairman? You need to cherish people, work and clients. And relish the growth they provide. You need objectivity and perspective. You need to take tough calls and bullets. You need to be the talent scout and talent beacon. You need stamina – there is tons to do. You need to be trusted.
What do you look for when hiring someone? It is as much about promoting as hiring. We are obsessive about succession planning, and it works. We are looking for people who make the work better, whom clients love, who are "we" not "me", who bounce back from adversity and who do the right thing. In a largely shouty business, I have a soft spot for the quiet ones who deliver as if effortlessly and who wear their ambition and ego lightly.
Cilla Snowball is the group chairman and chief executive of Abbott Mead Vickers BBDO