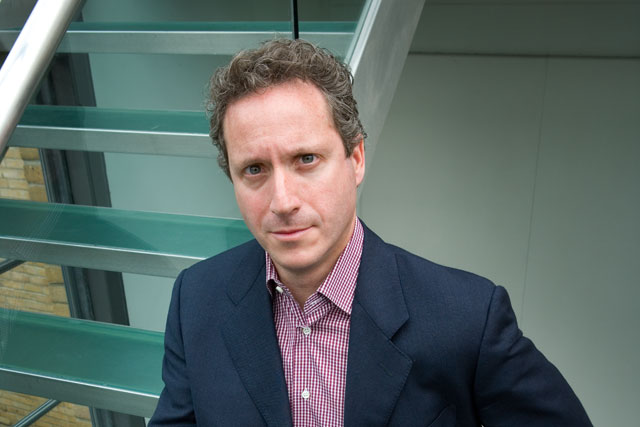 What do Australia, Brazil, China, France, Germany, India, Ireland, Italy, Japan, Mexico, the Netherlands, Russia, Spain and the UK have in common?
The answer is that those countries are now regarded by Interpublic as a distinct economic cluster and the company is restructuring its media network offerings as a consequence. The biggest shake-up involves the regional hub centred (or, as it happens, not quite so centred any more) on London.
IPG, in short, has done away with EMEA and in comes this new cluster called G14, a quasi- official-sounding name designed, presumably, to chime with inter-governmental economic clubs like the G7, the G8+5 and the G10 (but not the G9, which is a light bulb).
In the new IPG world order, G14 will sit alongside the North America region (the US and Canada), Latin America (minus Brazil, obviously), Asia-Pacific (minus the big boys) and last (and most definitely least), World Markets (the rump of the former EMEA region).
The cluster-inspired restructure affects IPG's umbrella media operation, Mediabrands, and its operational media networks, Initiative and Universal McCann. And it has been accompanied by senior management appointments.
Such as the one that sees Eric Bader, Initiative's worldwide chief strategy officer, take on additional responsibilities as the G14 president. He's keen to talk to Campaign, not just about the cluster business, but about a revamp in the network's philosophy - a revamp that he's played an important part, alongside Initiative's worldwide chief executive, Richard Beaven, in developing.
Bader is an ebullient (you find yourself talking louder under the impression that one of you must be slightly deaf) American with the forceful clarity of thought and expression that you'd expect of a native New Yorker. That said, he's no cliche - he has, for instance, a nice line in ironic understatement.
He has an entrepreneurial background in digital media (he was the head of revenue generation at CSTV College Sports Networks between 2004 and 2005 and, more recently, was the co-founder of the mobile agency BrandInHand) as well as hardcore media agency experience at MediaVest, where he headed up its US digital offering.
The network's new philosophical emphasis (it's summed up by the phrase "performance-led communications") is very much derived from digital - and, indeed, it was the challenging prospect of putting this into practice that lured Bader to the agency from BrandInHand just over a year ago.
He says: "Richard (Beaven) knew he wanted to focus more on performance but needed help in developing the proposition, particularly as it applied directly to clients' businesses. I've always loved problemsolving and I knew if we could do this, we'd have something powerful in the marketplace."
The network's PR blurb talks about its ambition to "lead the industry" by bringing "together data, insight, innovation and creativity to produce outstanding results" - no small claim for a network that has, in recent years, been punching somewhat below its former weight.
But Bader is suitably combative when you put it to him that Initiative is hardly the only network to have a mission statement involving a focus on delivering measurable business uplift for clients.
"It's how we do it that's important. It's about our commitment, our tools, how we train people, the talent we bring in. Football teams may have similar on-field strategies - but success is down to how you play the game," he says.
Which, neatly enough, brings us back to clusters. Initiative's marketing materials also talk of the "world's most effective network of people". Rival agencies are not slow to argue that the cluster structure almost guarantees that Initiative will struggle to deliver on this.
Bader, they point out, will continue to be based in New York and will attempt to administer events in time zones to the east and to the west of him, while also keeping on the fragmented remains of the old EMEA secretariat in London.
As one rival network boss puts it: "Clearly, you can build base-level relationships (with your network agency bosses) across such a big spread of time zones but it's a whole different matter when you need to pitch the relationships at a higher level - as, inevitably, you have to."
Rivals also point out that no major multinational has an equivalent cluster structure in place. Yes, Bader responds, but companies such as Unilever and Procter & Gamble have become increasingly aware of the strategic similarities and the learnings that can be transferred, for instance, between the BRIC nations.
But how about the whole timezone conundrum? Surely from now on, he's going to rack up a mind-numbing total of air miles. Not to mention the heightened risk of deep-vein thrombosis.
Not so, he says. In fact, he implies, if you're thinking along those lines, you're effectively living in the past. You don't have to spend your life touring the outposts of your empire. Not physically, at least. Much of it can be done digitally.
As he concludes: "It would seem odd, having promoted the power of digital communications to clients, if Initiative didn't make the most of those same channels in managing its own network.
"We're sharing information all the time. We're talking all the time. In fact, if anything, I'll be spending less time on planes than before."
THE LOWDOWN
Age: 43
Lives: New York City
Family: Wife Hilary, son Theo (four), daughter Charlotte (two)
Interests outside work: Snowboarding, architecture, running, guitar
Favourite media: Mobile
Last book read: The Big Short by Michael Lewis
Must-have gadget: iTunes
Mantra: Don't die wondering