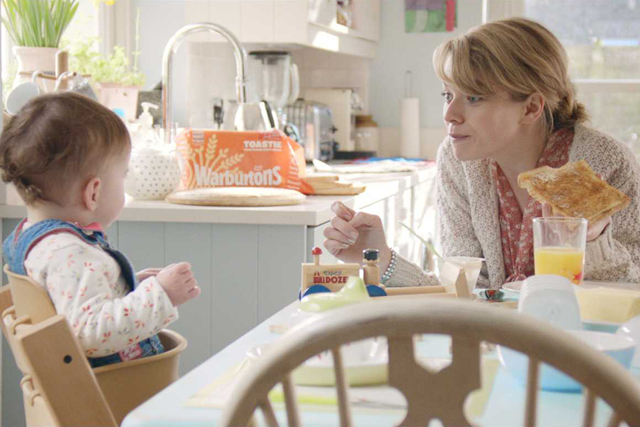 As Scottish Power aims to market itself beyond its Scottish and North West England heartland for the first time, it joins a long line of brands that have sought to build on a strong regional identity to become a national player.
For the energy company, the logistics of such growth are relatively straightforward, as it already supplies the National Grid. The test will be creating a national ad campaign that resonates with a broader audience.
The move from regional to national brand involves several challenges, logistical and emotional. While growth may be the raison d'etre of business, and expansion introduces economies of scale, finding the right tone of voice for the brand is a more complex issue.
For retailers, national growth comes by stealth - gradual expansion as money and site-availability allows - and/or acquisition.
Tesco's expansion
Tesco became market leader through a combination of organic growth from its London base and regional acquisitions, such as Irwins in the 60s, Hillards in the 80s and William Low in the 90s. Bradford-based Morrisons, meanwhile, pushed south, not by region, but according to 'site availability and where households did not have access to a Morrisons' - until 2004, when it acquired Safeway and boosted its southern footprint.
Yet, while shoppers view Tesco as an entirely national brand, Morrisons - despite the spread of its 477 stores - still battles to be seen as a national player.
Steve Mustarde, head of planning at Leagas Delaney, where he worked on Scotch brand Glenfiddich, says: 'Part of Morrisons' problem is it has a genuinely biased northern footprint. That works against it because northern equals less-affluent, lower-quality produce in supermarket shoppers' minds.'
He argues that when brands go national they must consider whether their regional identity is a help or a hindrance, and what those local connotations mean. Whisky brands rarely ignore their Scottish heritage, for example, because it has a clear value.
'Acting national'
When Seabrook Crisps, like Morrisons, based in Bradford, achieved its national roll-out in 2007, the accompanying TV ads played heavily on its northern roots, with the strapline 'A right proper gobful'.
Although it has a fresh team looking at its brand strategy, new marketing director Kevin Butterworth says the business considers Seabrook to be national. 'It's important to think and act like a national brand,' he adds. 'We have regional strengths we can't ignore, but our plans and marketing strategy reflect its UK-wide presence.'
So when does a company make the leap? For some brands there are acquisition and listing trigger points, while for others it's a slow process.
The National Grid allows Scottish Power to expand more seamlessly, while BMI made the transition from small, Midlands-based airline to national carrier by securing flight slots at Heathrow.
There are risks in national expansion, however. In retail, it exposes companies to lease costs that can put strong brands in jeopardy; it also risks a watering-down of the proposition.
Hamish Pringle, strategic adviser at 23Red, has previously worked on the tone of voice for John Smith's Yorkshire Bitter. He points to Harvey Nichols as an example of a brand that has failed to fully translate its core experience to new areas. 'It was one of a kind (in London), but they tried to clone it and the customer experience is often not as good.'
Regional strength
One brand that has staunchly stood by its regionality is Tennent's. As part of Bass in the 80s, the lager had a national presence. Ultimately, however, Carling became the company's priority in England, while it focused Tennent's on Scotland. It is now the leading brand in the country, with more than 40% of the lager market.
'We've become part of the fabric of Scotland, having built trust and affinity with consumers,' says Paul Condron, marketing director, Tennent Caledonian Breweries.
Condron cites the advantages of staying regional as: a close understanding of customers; proximity and knowledge of the market; and the ability to be agile and act quickly with local management.
England isn't on the agenda, but Tennent's has expanded into Ireland and some overseas markets where identity is a factor. 'It is more about what being Scottish means that appeals to consumers: connected, down-to-earth, great sense of humour,' he adds.
Staying north of the border, soft-drink brand Irn-Bru has flirted with wider national distribution, but Scotland remains its core market and owner AG Barr has stuck with a resolutely Scottish identity.
'Celebrating regional roots may be true to the brand, but unless it provides a competitive advantage and is relevant, it may not be of value on a national scale,' advises Havas Worldwide London chief executive Russ Lidstone, who previously worked on taking BMI national. 'Irn-Bru has never really transferred the power or meaning of its Scottish roots to a broader British audience.'
So, whether it's Greggs' march south to pasty domination or Global Radio's rebrand to take Capital beyond London, what are the rules for taking a brand national?
They are the same as apply to any great communications idea, says Lidstone. 'It must be competitive, relevant and true. If a regional voice is overused in a category, or already owned by a market leader, playing to its roots may not help your brand stand out.'
The lure of greater market share and recognition are hard to resist from a business perspective, but the brand relevance of maintaining a regional voice and championing the provenance in communications varies by category - and in all sectors, this is a constantly evolving challenge.
GOING NATIONAL: WARBURTONS
In July 2006, Jonathan Warburton, chairman of Britain's biggest independent bakery firm and part of the fifth generation of the eponymous family to run the business, proudly declared that Warburtons had achieved national distribution. A mere 130 years after it was founded in Bolton, its breads were stocked nationally in Tesco.
At the time of its expansion, it set out a clear company vision: to become 'Britain's favourite baker'. National listings and the ability to supply national demand were central to fulfilling this.
For Warburtons, expansion from a Lancashire bakery to become one of the UK's top FMCG brands was achieved through steady investment in capacity and distribution. In the 50s it started its expansion from the North West of England, adding bakeries in Nottingham and Glasgow in 1998 and another in the West Midlands in 2001.
When national distribution was announced in 2006, Jonathan Warburton said the addition of further bakeries in Enfield and Wales was key: 'National distribution has been our aim for some time and is a massive challenge in logistics.'
Today, Warburtons is the bestselling pre-packed bread brand in the UK with £537m sales (Feb 2012, Symphony IRI) and has more listings in supermarkets than any other.
By going national, Warburtons doubled in size between 2001 and 2011 - a level of growth that would not have been possible without national expansion. In the process, it has achieved its goal: Warburtons is now the most-recognised bread brand, where previously it was the third (Nielsen, March 2011).
REMAINING REGIONAL: BOOTHS
Booths is a family-owned, independent supermarket chain with 28 stores across Lancashire, Yorkshire, Cumbria, Cheshire and Greater Manchester.
Like Warburtons boss Jonathan, the chain's current chairman, Edwin Booth, is the fifth generation of his family to be at the helm of the company. Unlike present-day Warburtons, however, Booths is firmly a Northern fixture.
Its strategy has focused on organic growth, quality food and service and cultivating strong local relationships - with customers, suppliers and employees.
Speaking to Marketing, Booth says that its business model is based on 'being local' and building trading relationships on this basis.
'Booths' local approach has helped us develop solid trading relationships with a large number of small, specialist suppliers. There is also a close working relationship between the stores and central office,' he explains.
Booth is unapologetic about the company's rate of expansion. 'Booths has stayed regional by dint of the slow pace at which it grows,' he says.
'It is the appropriateness of location that will drive future expansion and the availability of funds.
Booths' organic growth has enabled the company to safeguard (its) service, which is among the best in the industry.'
Instead of chasing wider geographical coverage for the sake of expansion, Booth has looked to maintain the company's reputation and quality in the markets it knows best.
'We've ensured growth through a constant stream of investment in the existing fabric, as well as taking the opportunity to build in new locations, some of which are outside the existing store footprint. We also replace ageing stores when the opportunity rises.'