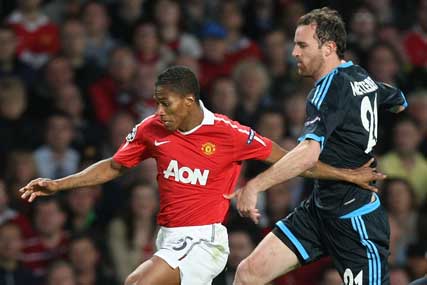 According to agency sources, 30-second spot ads during the final are expected to fetch around £200,000, the highest figure for single ads since The X Factor final last December.
Sky Sports is also showing the game, and media agencies estimate Sky's ad haul could reach £2 million, bringing the total ad revenue generated by the game to £10 million.
The Unilever brand Lynx will unveil its latest TV ad after the final whistle, and has secured simultaneous slots on Sky, ITV and Pub TV.
BMW is also in ad breaks, as is Heineken. Chris Locke, the group trading director at Heineken's media agency Starcom MediaVest Group, said: "Brands wanting to reach males have got to be there, it's going to be a moment in time."
The final, on Saturday 28 May, should prove welcome to ITV, which this week said it expects total ad revenues for May and June to decline due to difficult comparisons with the same period in 2010.
Yesterday (Wednesday), in an interim management statement, ITV said its TV advertising revenues rose 12 per cent in the first quarter, ahead of a market up 10 per cent, helping overall revenues to climb 11 per cent to £500 million. ITV declined to comment on the Champions League figures.