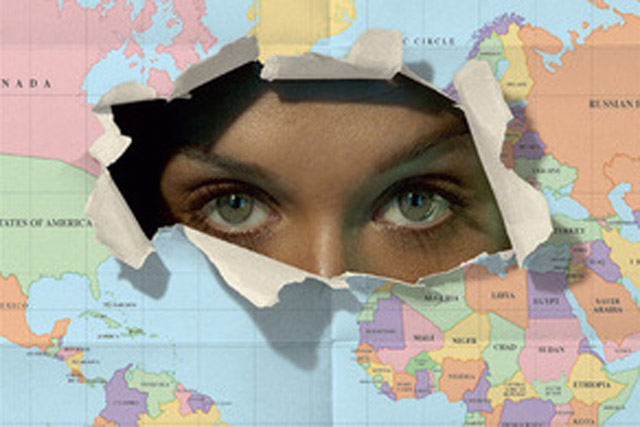 The move comes as G20 ministers unveil a new global standard to automatic tax information exchange and call on the governments of financial centres to sign up to new international tax information sharing agreements.
The new HMRC campaign will run in national newspapers and weekly magazines from Monday 24 February 2014. It shows women's eyes peering through a ripped map of the world.
The text of the ad warns: "New international agreements will let us see more information about your overseas accounts. If you've declared all your income you have nothing to worry about. But if you haven't, and we catch you, you'll have to pay your undeclared tax, a penalty of up to double the tax you owe and you could even g to prison.
"So come to us before we come to you," the ad, concludes.
Jennie Granger, HMRC's director general for enforcement and compliance, said: "Most people with offshore assets do the right thing and tell us about them, and therefore have nothing to worry about. But for the minority who don't, the net is closing around them.
"The days of hiding money in another country to cheat the UK are coming to an end," she added.