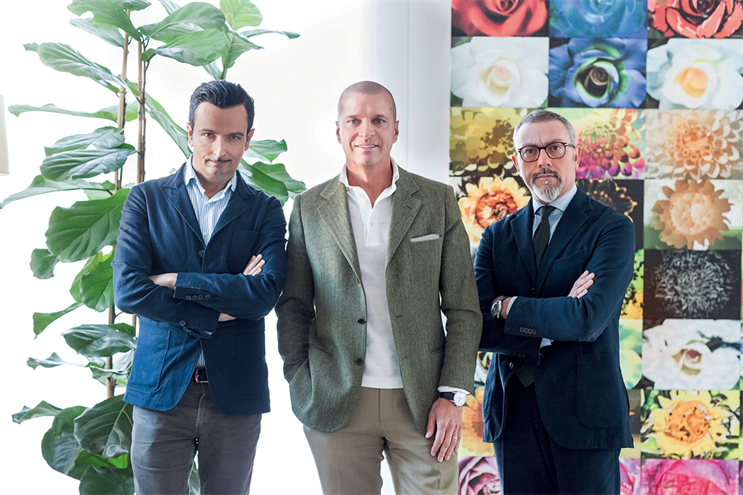 This message will self-destruct in seven minutes.
If you ask the head of a company what he bets his future on, he will reply: "The management of change."
Change. A magic word that we all pronounce happily as if it were only concerned with a few ancient institutions and traditions and not, instead, our darned desire to repeat gestures and habits day after day.
Change is difficult if you already have success (why change?). And if you don't yet have it (who am I to change things?).
Well, if there is one thing that Brand Portal has done tirelessly without being afraid of an uncertain future or of losing the glorious past, it is to change, always and anyhow.
We are compelled by clients that, well before us, had decided to change the rules of the market. Perhaps because they were the first to bring the internet into our country well before Google came into the world (1996: Virgilio, Telecom Italia Group). Or perhaps because they would become the biggest online trading platform in Europe, revolutionising the world of asset management (2001: Fineco, UniCredit Group).
To sum it up, with companies like these, you either change or you die. And if we are still here to talk of this, it is because we have contributed in the past 15 years to managing the change of many businesses that were entering the stock market, stepping into the enchanted forest of storytelling, expanding into markets all over the world or changing their business model.
Why do clients call us to accompany them on their journey of change? Perhaps the explanation lies in a few simple rules we have that we will now share with you.
The seven laws of change
One: Seek people who are better than you
People who come from different places and professions: journalists who program, project managers who sing, art directors who write, account managers who dream.
Two: Neither poets nor engineers
We are cultural mediators. We know what PPM, CMS, CTA, and GRPs are, but we also know that we dig The Beatles, Michelangelo and Quentin Tarantino a whole lot more.
Three: Grow
Opening up to international markets: not only to export the Italian talent that has given us Mona Lisa, pizza, Ferraris and Candy Crush Saga, but also to import ideas and experiences – to learn, improve and develop.
Four: Mix well
For a campaign in the US supporting authentic Italian food, we used video billboards in Times Square, planned events, created a TV campaign, integrated YouTube, produced programmes for Food Channel, sponsored the broadcasts of Giada De Laurentiis and chatted on social networks. All this mixed in a bowl.
Five: Always try
You can acquire a new client by winning a pitch. But the greatest satisfaction is when a company calls you because it has seen the great work you have done for someone else. Times change, but the memorable campaigns remain.
Six: Stay hungry, stay foolish, stay calm
Speed and quantity are killing quality. We compel ourselves and others to respect the meaning of an idea – that can generate much more value than a few retweets.
Seven: Change
We are the only agency in the world that has opened above its own offices a centre dedicated to personal change, with doctors, psychologists, mental coaches, therapists and trainers that help people to have their mind, soul and body ready to confront a world of change. Believe it or not, the name of this centre is Change.
Even this article, if we were to write it in a week's time, would most likely be different.
Declaration of independence
What independence gives us Freedom, fear, courage.
The most important thing we have learned in the past year That trying, risking, dreaming, working, banging our heads against the wall, losing, winning, running and winning once again is what we call change.
The most cutting-edge tech we're using A 4K video camera and ozone therapy.
At a glance
Founded 2001

Principals
Paolo Torchetti, founder; Francesco
De Guido, chief executive; Marco Gucciardi, executive creative director

Staff
78

Locations
Milan, Rome