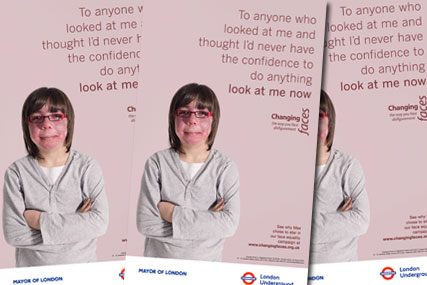 The campaign, by DDB UK, features four children aged between nine and 13 years old. One ad states: "To anyone who looked at me and thought I'd never have the confidence to do anything, look at me now."
Ads will run nationwide throughout the year. Posters sites have been rolled out across the London Underground network after TfL donated 430 outdoor spaces for the campaign.
The BBC has also filmed the production of the campaign and the involvement of the children, for a 30-minute documentary to be broadcast on CBBC in early February.
Winnie Coutinho, head of campaigns and communications at Changing Faces, said: "We hope [the posters] will encourage people to re-evaluate any limiting assumptions that they might have had about people with disfigurements."