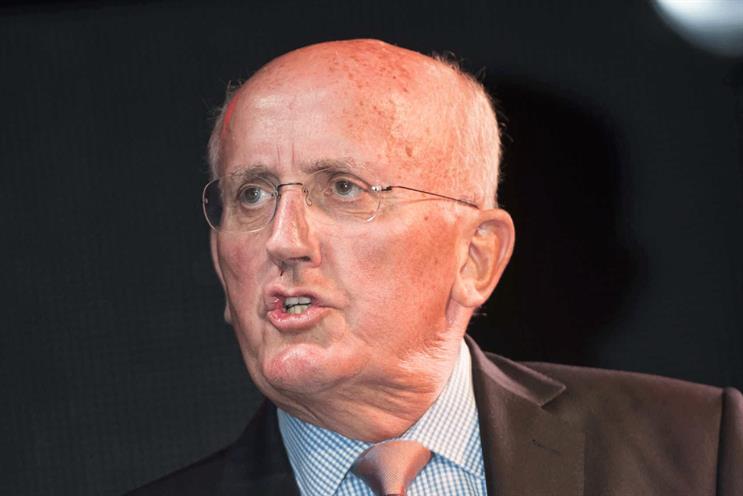 John Billett, the chairman of ID Comms, said there was "the potential to damage the best interests" of advertisers as Group M buys ads on Channel 4 while its content subsidiary, Group M Entertainment, co-finances TV shows such as The Jump.
It means "the price metrics for either will become an unreliable number", Billett claimed. He has written to Charles Gurassa, the new chairman of Channel 4, urging him to investigate this "shocking state of affairs".
Channel 4 said there is "no conflict of interest", while Group M said Billett showed a "fundamental misunderstanding" of how it operates.
Both parties strongly rejected his claims and said some of his allegations contain significant inaccuracies, although they have not addressed certain points because of commercial confidentiality.
More on this story: TV trading deals under the microscope
Below is Billett's letter in full, followed by the full responses from Channel 4 and Group M:
John Billett's letter:
8 February 2015
Dear Mr. Gurassa,
Congratulations on your appointment as Chairman of Channel 4.
These are dynamic times in the advertising and marketing communications business and I am sure that you already have a large in-tray of matters for your attention.
I have no wish to add to your workload. However, as Chairman of ID Comms, a media consultancy working exclusively for advertisers around the world, I feel I have to draw your attention to recent decisions by Channel 4, which in our opinion, create imbalances that have the potential to damage the best interests of both our clients and those of Channel 4.
The specific issue concerns arrangements made between Channel 4, as vendors of advertising airtime and programme commissioners, and WPP's media trading unit Group M. This is reportedly a two-year deal with Group M guaranteeing a large sum of its clients' advertising money to Channel 4 with reciprocal arrangements for Group M to provide programmes to Channel 4 in return.
We shall appreciate your consideration and assessment of the following matters, which in our opinion bear high risks for the business you now head:
Would you accept that the end result of this agreement, with Group M buying out airtime from Channel 4 and selling in programmes to Channel 4 is that the price metrics for either will become an unreliable number. This makes it impossible for the advertiser to understand fully the true value of the deal they are being asked to fund and will be unable to audit it sufficiently unless Channel 4 are able to disclose the full value and details of the programming portion of the agreement with Group M.
This form of trading by financial institutions has been banned under the revised FCA arrangements. Are you satisfied that the commercial imperative of the same company both selling you programmes and buying media time from you represents good commercial practice?
Would you accept that Group M couldn't know over the next two years who their advertiser clients will be? If you agree, then you must accept this represents a serious threat to your income forecasts.
Even if Group M have confidence that they will retain their existing advertiser clients, they cannot know what their ad expenditure will be that far in advance. Hence, would you also accept that there is no guarantee whatever that your revenues are secured?
Even if Group M has confidence in knowing whom their clients will be and what they will be spending, would you accept that they cannot know what their media strategy will be so far in advance and are simply guessing or gambling their clients' budgets on the role that Channel 4 could play?
If you accept my supposition that this arrangement is not advertiser specific and hence no more than a commodity bulk buying operation, it follows that advertisers have no insight into what prices they will be paying on Channel 4 as part of this deal. Would you be content for that to be a satisfactory offer to your income stream?
Most advertisers' contracts are with the individual media agencies in the WPP Plc and not directly with the GroupM trading unit. Would it be correct therefore to state that our advertiser client procurement management couldn't validate the new Channel 4 arrangement, as the advertiser typically has no direct contract with GroupM? If that is so, what audit access will you offer to the advertisers who provide your income?
Would you agree with me then while it might appear that Channel 4 benefits from this arrangement by ensuring lots of airtime is sold for very little effort, the actual outcome will be to damage relationships with advertisers, the very people who fund the channel and expect to be treated with more courtesy.
Should the shareholding of Channel 4 come under scrutiny and any change in ownership be considered, potential shareholders will want to receive guarantees that I believe this agreement cannot support.
The "forgotten army" in this deal is the individual advertisers whose particular interests are abandoned by such deals and who are unable to validate value because the market price norms and media auditing data are busted. What action do you propose to rectify this imbalance?
We find this a shocking state of affairs and hope you will be able to find the time to work with your CEO, Sales Director and their teams to provide clear actions, insights and assurances for advertisers.
An opportunity for dialogue on these matters will be appreciated.
As the issues raised in this letter have broader interest than just the clients of ID Comms, it is my wish to share it with a wider audience and I would be happy if you asked for your reply to be similarly available to a wider audience.
Wishing you every success in your new role.
Yours sincerely,
John Billett, Chairman ID Comms Ltd
Channel 4's statement:
"Channel 4 commissions all of its originated programmes from independent production companies. Group M or GME does not sell or provide programmes to us. Instead, GME acts as a co-financing/production partner for a small number of shows that we wish to commission from independent producers, allowing us to invest more into delivering our remit.
"There is absolutely no conflict of interest as suggested and we retain complete editorial independence and control over programming, in accordance with the Ofcom Broadcasting Code."
Group M's statement:
"While details of Group M's arrangements with Channel 4 remain confidential, we must address points in John Billet's letter to the Chairman of Channel 4 which demonstrate a fundamental misunderstanding of what Group M Entertainment (GME) is and how it fits within our business. As Channel 4 has confirmed separately, neither GroupM nor GME sells programmes to Channel 4. Likewise, Group M does not ask any clients to fund specific programmes.
"GME acts as a co-financing/production partner for a small number of shows that Channel 4 wishes to commission from independent producers, and GME operates as an independent business, separate from Group M's media agency businesses. GME invests in content at its own risk and negotiates commercial terms with media partners and producers around that investment for the specific show. All business arrangements between Channel 4 and Group M are completely in compliance with all applicable laws.
"Clients of Group M agencies receive a consistent benefit in the form of favourable media pricing which GME is able to offer to clients in our group on an opt-in basis, if it fits in their media plans. Clients can and do regularly audit their media agencies' performance, and we welcome this transparency. The needs of clients obviously remain at the heart of everything we do at Group M and we continue to innovatively invest in media, technology, data and content to best deliver against the marketing objectives of our media agencies' clients."