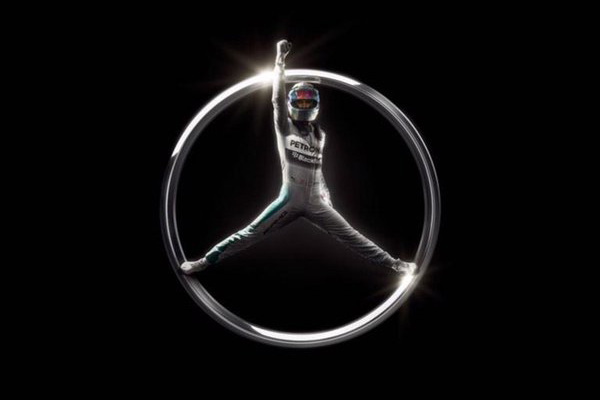 While many people took it easy over Christmas, Channel 4 and ITV were locked in negotiations with sports-rights holders over two deals that were only decided in the last ten days of December and ended in a score draw.
First, Channel 4 drove off with the free-to-air rights to Formula One for the next three years after the BBC gave up its coverage.
Then ITV landed a four-year deal for horse-racing, which had been held by Channel 4 for 31 years.
While pay-TV providers such as Sky, BT and Discovery have been spending billions on rights, these smaller deals underlined the importance of sports for terrestrial broadcasters at a time of declining live viewing, particularly for young males.
It is the Formula One deal that has got media buyers talking because, in a radical move, Channel 4 will air ten live races a season without ads when the deal starts in March.
Fans have welcomed the news because they felt the ad breaks spoilt ITV's coverage when it had the rights.
Channel 4 also has a history of TV sports innovation with its coverage of the Paralympic Games and horse-racing.
But it is less clear how the broadcaster can make it pay when the rights and production costs are valued at an estimated £35 million a year.
TV sponsorship won't be enough in a sport that already has many sponsors, although Channel 4 will air ads during previews and post-race coverage and online.
There is also a danger that ratings will be lower than on ITV or the BBC – a problem that Channel 4 suffered with horse-racing.
M&C Saatchi Sport & Entertainment's chief executive, Steve Martin, calls recent Formula One seasons "predictable", with the same teams winning and fewer big personalities.
Channel 4 insists it is early days to discuss its plans but says the deal is commercially viable. If it doesn't break even, the broadcaster can still afford the cost with a £600 million programming budget.
Some observers wonder if Channel 4's chief executive, David Abraham, has taken on such a deal precisely to prove the value of the not-for-profit commercial broadcaster as it faces privatisation.
Yes
Simon Davis, chief executive, Blue 449
"If ratings mirror BBC averages, Channel 4 should generate £25 million a year through minutage in practice, qualifying, highlights and before/after the race. If it also grows audience through innovations, I would back it to turn a profit."
No
Steve Martin, chief executive, M&C Saatchi Sport & Entertainment
"There's a dilution in the rights already as Sky has the pay-TV deal and there hasn't been a mass of sponsors wanting to get into the sport. I'd be amazed if Channel 4 can make it pay without advertising, but I'd be delighted to be proven wrong."
No
Alex DeGroote, media analyst, Peel Hunt
"I would have thought it might be more lucrative to show horse-racing than Formula One. But sponsorship, not spot advertising, is the way forward. From an advertiser's point of view, that's quite an uncluttered experience."
Yes
Jackie Fast, managing director, Slingshot Sponsorship
"It's clear that brands are pulling advertising spend to do more integrated engagement. Fans have a growing appetite for exclusive content. The best – and often only – way to gain that access is through sponsorship."