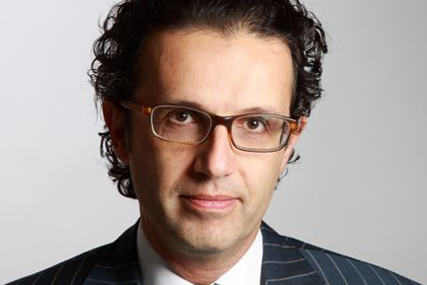 Overall revenues increased by 12.6% to £935.2m, but chief executive David Abraham said that due to the late upturn in the market the business was not able to invest this wholly in new content.
Channel 4 made an operating profit of £49.3m in 2010, more than 11 times its operating profit of £3.9m in 2009. Abraham said these reserves would be used to "invest in content and key strategic objectives in future years".
Profit before tax at Channel 4 was £54m in 2010, dwarfing Channel 4's profit before tax of £2.2m in 2009.
Channel 4's ad revenues consisted of £598.5m from its core channel, £193.9m from its digital channels, including More4, E4 and Film4, and £1.8m from future media, such as 4oD.
The core channel increased total revenues by 11%, or £66.5m, to £641.6m, which Channel 4 said was driven mostly by the recovery in the TV ad market of 14.7% over 2009.
Channel 4 said investment in programming and marketing and the launch of Channel 4 HD resulted in a channel loss of £7.7m for the main channel, though this was down 87% from a loss of £59.4m in 2009.
The digital TV channels increased revenues by 12.9% to £204.6m in 2010, driven by market recovery and underlying growth and audience share.
Operating profits at 4Channels, as the digital channels are known, grew just 0.9% year on year to £54m because revenues were reinvested into programme content and distribution costs rose.
Channel 4's future media division grew revenues by 34% year on year to £44.3m due to increased inventory on the on-demand platform 4oD and syndication deals with YouTube and SeeSaw.
However, operating losses in the future media division rose 65.2% to £3.8m after greater investment in cross-platform commissioning in 2010 and the combination of all online activities under a single multi-platform commissioning team.
The report also reveals remuneration of the executives on the Channel 4 board.
Barnes, who resigned as commercial director on 30 March 2011
, earned a base salary of £400,000 in 2010, a £96,000 bonus, £13,000 in benefits and £97,000 as part of a long-term incentive scheme.
Channel 4 said Barnes participates in the advertising sales bonus scheme which is linked to ad revenue targets, is paid quarterly based on performance and can deliver a maximum of 75% of salary.
Abraham, the former UKTV chief executive who started at Channel 4 as chief executive on 4 May 2010
, was paid a total of £528,000 including a base salary of £324,000, a bonus of £123,000 and pension contributions of £81,000.
Chief operating officer Anne Bulford received total pay of £811,000. Bulford, who was interim chief executive until Abraham started in May, received £408,000 in base salary, £84,000 in bonus, £13,000 in benefits and £306,000 as part of a long-term incentive scheme.
On 9 September 2010, Channel 4 acquired a 14.3% equity stake in the internet TV consortium YouView TV, alongside BBC, ITV, Channel 5, BT, Talk Talk and Arqiva. In its report Channel 4 said it valued this stake at less than £100,000.