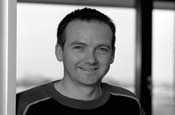 Andy Duncan, the chief executive at Channel 4, is announcing the move at today's Thinkbox TV conference in London.

4oD launched in December and currently charges viewers between 99p and £1.99 to download content that includes episodes from the broadcaster's archive, as well as some imported material such as Desperate Housewives.

Advertising is likely to feature ahead of the programmes that are downloaded by viewers.