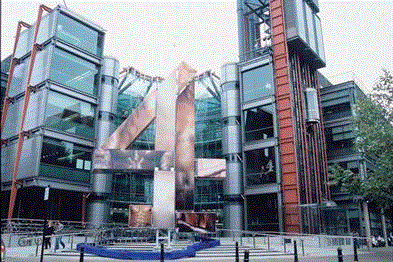 Advertising revenues for Channel 4's main network fell by £19.5 million, from £598.5 million in 2010 to £579 million in 2011, according to its Annual Report published today.
Big Brother, produced by Endemol, had been a staple of Channel 4's annual scheduling since its first series, starring Nasty Nick, grabbed the national consciousness in the summer of 2000.

The show proved to be a particular hit with the younger 18 – 34 year-old demographic, a popular target group for many advertisers. Big Brother became synomynous with the broadcaster over the next 10 years, a relationship that ended with series 11 in September 2011.
The ensuing drop in advertising contributed to total revenues at Channel 4's main network similiarly dipping by £19.5m to £622m, while operating losses rose from £7.7m in 2010 to £42.3m.
However, the broadcaster's total revenues were up 6.2% year on year to £941m in 2011, boosted by the TV ad sales contract for UKTV. Channel 4 sales, led by Jonathan Allan, achieved its target of £1 billion and the organisation delivered a profit after tax of £34.5m.
In November, Channel 4 announced record monthly sales of £100m, which included the newly acquired UKTV business.
Its future media revenues, including 4oD and syndication deals, rose £8.5 million or 19%, to £52.8 million in 2011.
Elsewhere, 4Rights revenues, which is responsible for books, DVDs and other programme spin-offs, increased by £17.8m to £65.6m in 2011, reflecting the success of key programmes, most notably The Inbetweeners Movie and other comedy titles.
Revenue for its 4Channels division, which incorporates Film Four Channel and E4, was up by £6.8 million to £211.4 million, propelled by the 2.2% growth in the wider TV market.
Channel 4 chairman, Lord Burns, called it a "robust revenue performance", adding: "2011 has been a year of considerable progress and demonstrates it is possible to make a creative and commercial success of Channel 4.

"Under the leadership of David Abraham the channel is making an outstanding creative impact on British audiences through the breadth and quality of its content - it has a unique status and important role in supporting the UK creative economy."
Abraham, who drew a salary of £701,000 in 2011, highlighted the breadth and depth of Channel 4's new schedule, post Big Brother.
He said: "Across 2011 Channel 4 underwent the biggest diversification of its schedule in a decade. I am proud of the range of content we delivered from Top Boy and Black Mirror to Educating Essex, Hugh's Fish Fight and Sri Lanka's Killing Fields."
The corporation also confirmed plans to increase its content budget for UK commissions by an additional £5m in 2012, taking its investment to a new historic high of £455m.
This time last year, Abraham had correctly warned how TV ad revenues across the board would not be as robust as they had been in 2012, tipping industry growth of 2%.
Other "creative highlights" across Channel 4's network in 2011 were said to include 24 Hours in A&E, Made in Chelsea, Fresh Meat, My Transsexual Summer, Friday Night Dinner and Tyrannosaur.
Follow Arif Durrani on Twitter: @DurraniMix