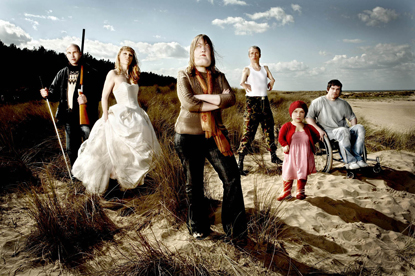 The reality-show parody, called Cast Offs, is from the writers of Skins, Shameless and The Thick Of It, and the script contains sex and politically incorrect jokes.

The series, which starts this month, revolves around six characters: a woman with cherubism, a blind man, a deaf woman, a paraplegic man, a woman with dwarfism and a thalidomide-affected man.
It is about the making of a Survivor-style programme with disabled people and each character is played by an actor with the same disability.
Cast Offs is supposed to be both funny and provoking and, according one of its producers Joel Wilson, aims to do for disability what the 90s drama Queer As Folk did for gay people.