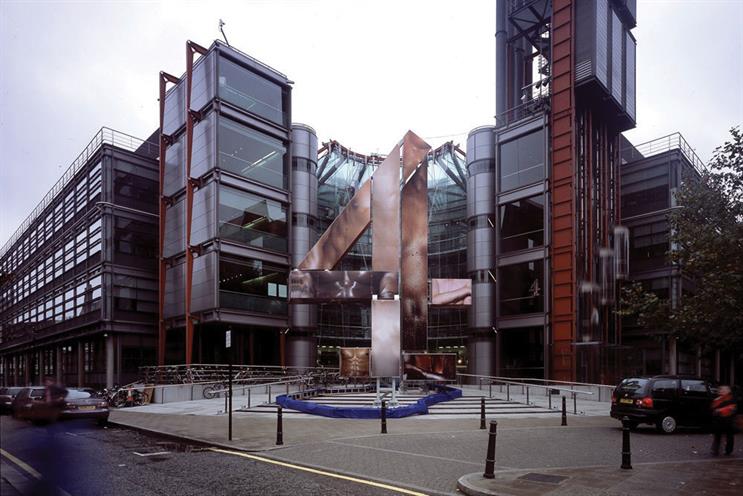 Channel 4 has announced that its new national headquarters will be located in Leeds, while its two new creative hubs will be in Bristol and Glasgow.
The Yorkshire city beat Manchester and Birmingham, the two other cities shortlisted for the national headquarters. Both also missed out on a creative hub, along with Cardiff.
The three new bases will host 300 jobs once they are fully established – but the rest of its 800 staff are expected to remain in London.
Following years of political controversy around a potential privatisation or a full move out of London, Channel 4 revealed its "4 All the UK" strategy in March, including a plan to increase in programme commissions going to companies outside London from 35% to 50% by 2023. The strategy would support up to 3,000 production jobs outside London, Channel 4 said.
Alex Mahon, chief executive of Channel 4, said: "We undertook a rigorous process over the last seven months and the high calibre of all the pitches meant those were incredibly difficult decisions to make.
"However, I know that Leeds, Bristol and Glasgow will best deliver our objectives to grow the production sector across the UK, build the pipeline of creative talent outside London and support our increased investment in programming produced across the nations and regions.
"Leeds put forward a compelling and ambitious strategy for how they could work alongside Channel 4 to further build the strong independent production sector in the city and develop new diverse talent from across the region.
"Locating our national HQ in Leeds enables us to capitalise on a strong and fast-growing independent production sector in cities across the north of England, and also has the potential to unlock growth in the north east and east of the country – an area without a major presence from other national broadcasters."