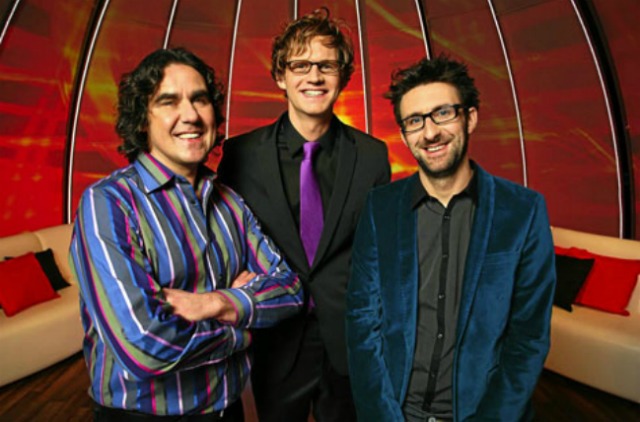 The Channel 4 show, hosted by Mark Dobson and flanked by team captains Micky Flanagan and Mark Watson, featured guests from adland answering questions and carrying out ad-related tasks.
The teams were challenged to test their knowledge of classic campaigns and slogans before the captains produced their own ads which were then voted on by a studio audience.
A Channel 4 spokesperson confirmed the show has been removed from its recently revamped Friday night schedule, but stressed it will return somewhere in its weekly schedule towards the end of the month.
The disruptive move has been made halfway through the current six part series. Insiders suggest the show will next air at a later time but still on a Friday (30th March).
It follows sluggish uptake since 'The Mad Bad Ad Show' made its debut on 17 February with an audience of just 900,000 viewers, a 4.7% share, between 10pm and 10.50pm. Its second outing fared slightly better, with a 15 minute peak audience of 1.2 million, while 1.1 million tuned in on 2 March.
All figures represent unconsolidated viewing across Channel 4's main terrestrial channel.
'The Mad Bad Ad Show' was said to be among programme controller Jay Hunt's favourite commissions at Channel 4's Upfronts in November.
Made by Peep Show producers, Objective Productions, guests have included Kate Stanners and Simon Chamberlain, with upcoming appearances from Rory Sutherland, Richard Exon and Rosie Arnold.
Read Jeremy Lee's comment on 'The Mad Ad Show' here.
Follow Arif Durrani on Twitter @DurraniMix