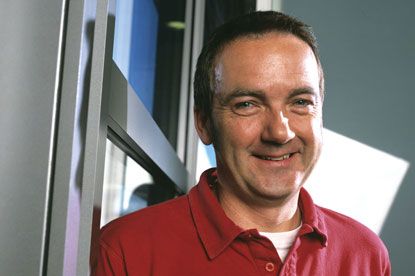 The announcement will end months of speculation about the future of Duncan's five-year tenure, weakened by a loss of faith by the Channel 4 board over his failure to secure a new funding model for the broadcaster.
Channel 4 needs to find £150 million a year to plug its financial shortfall by 2012.

Duncan's fate is thought to have been sealed after his attempts to solve its financial problems either by securing money from the BBC licence fee or from a joint venture with a rival such as Five or BBC Worldwide failed.
Duncan and the Channel 4 chairman, Luke Johnson, rejected a deal with Five in the spring and the broadcaster has been unable to agree terms with BBC Worldwide.

Duncan is expected to leave with a £585,000 pay-off, the equivalent of one year's salary, which was agreed earlier this month.
The Channel 4 finance director, Anne Bulford, is expected to take over as the chief executive on an acting basis while a replacement is found.

Potential successors to Duncan are thought to include Peter Fincham, the director of television at ITV who lost out to Duncan in 2004.

The BBC's director of television, Jana Bennett, who also applied last time, and Lord Carter, the former minister and one-time JWT chief executive, are also thought to be in the frame.