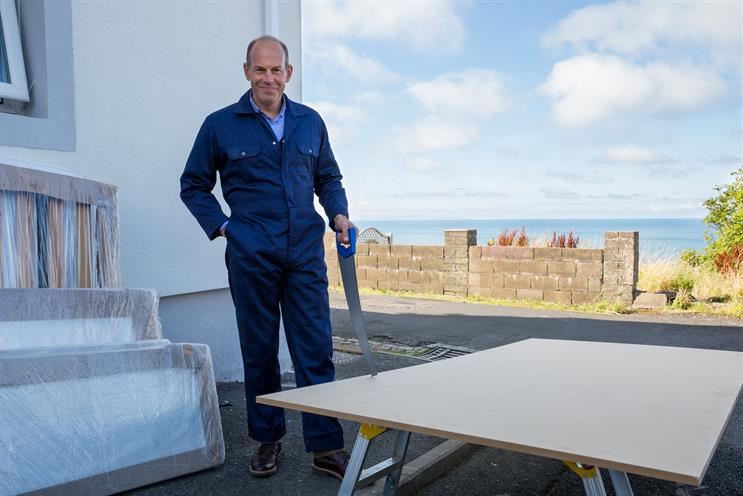 The six-part series will be fronted by Spencer, the broadcaster's property guru, and will launch on 29 October on All 4's digital Shorts platform.
The episodes will offer tips on moving home as a family for the first time, creating a multi-purpose small garden, improving ugly furniture on a budget or creating a stylish work from home space in a bedroom.
The show was commissioned by Thom Gulseven, a senior producer at Channel 4, and executive produced by Andrew Jackson, the creative director at Raise the Roof Productions.
The Shorts deal with British Gas was struck by The Story Lab, Carat's specialist content division, and Channel 4.
Rob Ramsey, the partnerships leader at Channel 4, said: "C4 Sales' ongoing partnership with British Gas fulfils our vision to create innovative and far-reaching partnerships that extend across Channel 4's platforms.
"The co-creation of Shorts content is the icing on the cake, delivering premium TV content that tells a British Gas brand story in a truly engaging way across All 4 as well as the brand's own platforms."
Margaret Jobling, the director of brand marketing at British Gas, said: "The launch of British Gas' original Shorts content with Channel 4 is an important milestone in our three-year partnership with the broadcaster, which has evolved to focus less on properties and more on homes themselves.
"Complementing Channel 4's expanding library of popular property and home programming, the Shorts – hosted by Phil Spencer – will explore helpful ways to make your home your haven, and British Gas' role in keeping millions of homes across the country warm and working."