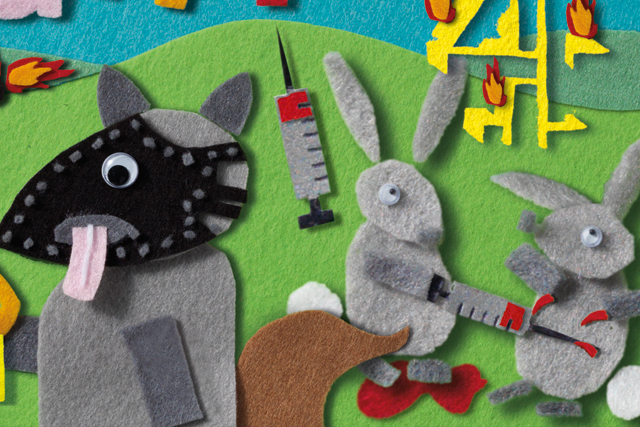 A row erupted last year after Boyle, in his 'Tramadol Nights' show, suggested Price had married a cage fighter, now her estranged husband Alex Reid, in order to protect herself from Harvey's sexual advances.
In its decision today Ofcom said C4 did not apply generally-accepted standards to provide adequate protection for members of the public from the offensive material, but said the broadcaster was aware of its responsibilities.
Taking into account the challenging and provocative nature of the series overall, Ofcom said this breach did not demonstrate a fundamental failure of Channel 4's compliance procedures.
Ofcom said, in its view, this case involved an "erroneous decision" on a matter of editorial judgement on the broadcaster's part.
Ofcom received 500 complaints about the programme, including those from solicitors acting on behalf of Katie and Harvey Price who said the comments were "discriminatory, offensive, demeaning and humiliating".
Ofcom, in its broadcast bulletin, also found another episode of 'Tramadol Nights', which satirised the 'Time to Change' campaign by Miles Calcraft Briginshaw Duffy for mental health charities Rethink and Mind, was not in breach of the code.
A spokeswoman for Channel 4 said: "Channel 4 acknowledges Ofcom's findings in relation to Frankie Boyle's 'Tramadol Nights' and his comments about Katie Price. We welcome their finding that we were not in breach of the code regarding any other sketches or jokes within the series."
Last month the Advertising Standards Authority cleared an ad for 'Tramadol Nights'. It featured Frankie Boyle's head and images of rabbits and badgers firing guns, wielding bloody chainsaws and using syringes.
The ASA said the ad's exaggerated "stylised and fantasy-like" images would not cause children to perceive them as real or to interpret them as a reflection on reality.