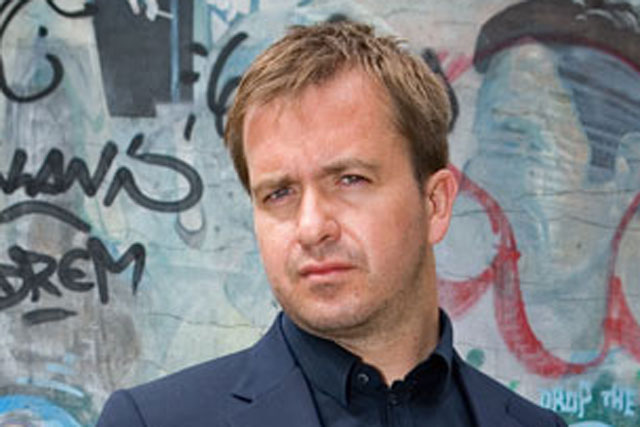 In the new role, Lewis will be responsible for driving commercial innovation through digital, data, sponsorship, product placement, advertiser programming and promotions across Channel 4's portfolio.
His direct reports will include Carl Read, Channel 4's digital leader, and partnership leader Rob Ramsey. He will head a team of around 70 digital and partnership specialists.
Last month, Lewis left his role as managing director of sales and operations at Vevo after just a year, following a restructure which placed Nic Jones, Vevo's senior vice-president of international, in charge of the UK operation.
At Vevo, Lewis had been responsible for building up the company, which is backed by Universal, Sony and the Abu Dhabi Media Company, in the UK, and signed major deals with brands such as MasterCard and Unilever.
Prior to joining Vevo in July last year, he was digital director at Channel 5's parent group Northern & Shell, following the group's acquisition of Channel 5 from German broadcaster RTL Group in July 2010.
As digital director, Lewis had responsibility for the digital assets across the group, including Channel 5, and Express Newspapers, as well as OK!, Star and New, and signed strategic partnerships with companies such as Google and Facebook.
At Channel 5 for 15 years before he became head of digital media in January 2008, Lewis was head of commercial development between 2006 and 2008, and head of sponsorship and ad-funded programming from July 2003.
His appointment ends a nine-month hunt for someone to fill the role, as it was created as part of the restructure of the commercial team unveiled by sales director Jonathan Allan at the end of October last year.
Following the creation of the head of digital and partnership innovation role, a number of executives left the company, including Mike Parker, head of strategic sales and commercial marketing, David Charlesworth, head of sponsorship, funded content and product placement, and Errol Baran, head of future and digital media.
Jonathan Allan, sales director of Channel 4, said: "I had Jonathan in mind as a great candidate when I created this role back in autumn last year, but the timing wasn't right.
"Luckily, the extended search to fill this role has enabled me to get the ideal person for the job. His experience is a perfect fit and we are very much looking forward to him becoming part of the new leadership team."
Lewis' start date is yet to be confirmed.
Allan has one more senior role to fill – the new role of head of airtime management and advertising operations. Merlin Inkley, Channel 4's former head of airtime management, left the business last week.
The other three members of Channel 4's senior team include heads of agency sales Matt Salmon and Damon Lafford, and head of trading Ed Chalmers.
Former ITV commercial sales director Gary Digby is also expected to stay at Channel 4 as a consultant until at least February of next year.
Follow @MaisieMcCabe