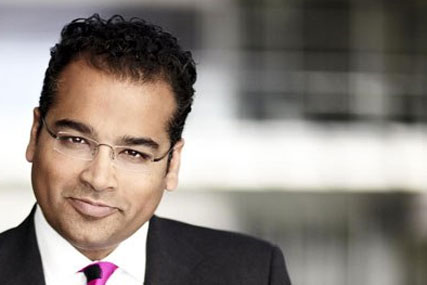 'Dispatches: How to Save £100bn', will air live on 21 June at 8pm. Viewers will be encouraged to log onto a microsite on the Channel4.com homepage where they can log onto their Twitter profile and feed in their opnions.
Krishnan Guru-Murthy will lead a discussion with a team of experts who suggest radical ways to save the country £100bn. It airs on the eve of the government's emergency budget announcement.
Guru-Murthy will then encourage viewers to tweet their comments. Twitterers not logged onto Channel4.com can also use the tag #chopornot in their tweet which will act as a keyword to be picked up by Channel4.com as part of the national debate.
Channel 4 will also be featuring an online Twitter worm which monitors what Twitterers think are the best ways to reduce the deficit. A similar device was used during the election debates to see how the studio audience reacted to the leader's performances.
The strategy will determine whether the panellists' views have any effect on the public's reaction. Celebrity tweets will also be included in the microsite on the night.