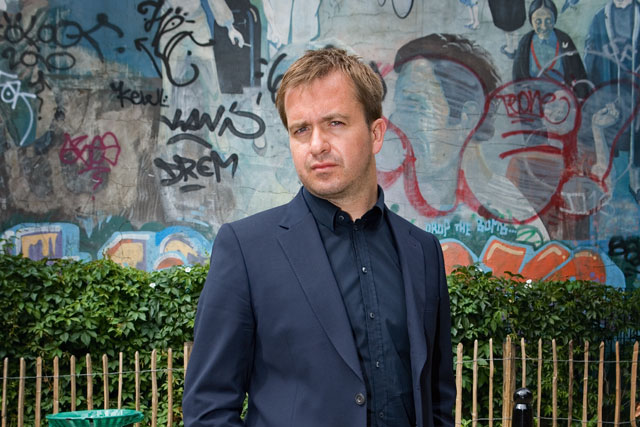 Channel 4 is to become the first broadcaster to introduce free-to-air ad-funded mobile offline viewing, allowing people to download episodes of many Channel 4 shows to watch on the move on smartphones and tablet devices.
From next year Channel 4 will work with selected brands to start offering TV buying audiences on 4oD, develop interest-based targeting and to use user behaviour information to target people who have been active in a specific category.
In just his third week at the company, Jonathan Lewis, Channel 4's new head of digital and partnership innovation, announced the digital innovations to a packed room of more than 700 industry executives at the Tate Modern in London.
Other new developments include introducing a "pause and play" function across 4oD platforms so viewers can pause a TV show on one video-on-demand platform and then continue watching from another device.
Lewis also announced from next year viewers will be able to watch Channel 4 live through Andriod and iOS mobile devices.
Adapt, the new ad format, will use the data from C4's six million registered viewers and allow advertisers to target logged-on users based on their age, gender and location.
Lewis said: "For first time you will be able to target logged on users based on their age and their gender. We have a focus on data and innovation and have a vision for both. We want 2013 to be the year we collaborate with you to make it happen."
4oD's user base is growing at a rate of 10,000 a day, "and a sixth of those don't watch TV," said Lewis.
Lewis said: "Broadcasters have fantastic heritage. We can now have two-way direct relationship with audience. We have a deeper understanding of what viewers do and what they like and we can tailor our product to the viewer and the advertiser."
Channel 4 turned 30 last Friday. The Upfront event is its big sell to media agencies ahead of the TV trading season, where it is expected to come under pressure from some agency groups.
The event at the Tate's tanks venue in the bowels of the Tate Modern was introduced by Channel 4 News presenter Krishnan Guru-Murthy who, in a nod to the restructures since chief executive David Abraham joined in May 2010, said there had been "more change in the last 30 months than the last 30 years".
Follow @MaisieMcCabe