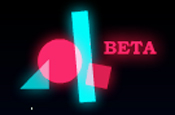 Animators from around the globe will see their work broadcast online, with the site funded by advertising.

A product of a creative and strategic collaboration between Lupus Films and Aardman Animations, www.4mations.tv offers visitors access to comedy, adult, sc-fi and 3D work, along with games and specialist groups.

Users are able to upload their own work, pitch for paid commissions and even have the opportunity for their work to appear on television.

4mations has a monthly reward fund of £1,000, from which it distributes seven prizes of up to £250 for the most popular videos.

4mations has been in development for two years and a Beta version launched in August.

An online marketing campaign will be rolled out, consisting of virals and online games, in addition to TV, radio, print and online exposure.