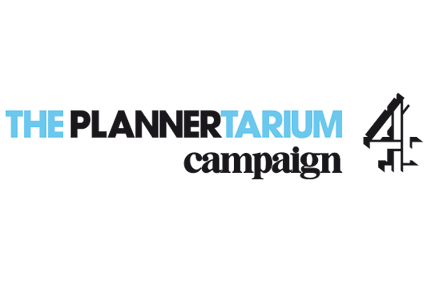 The event takes place on 15 July and will include presentations from industry luminaries including Thinkbox's Tess Alps, Honda's Ian Armstrong and Steve Henry, founder of ad agency HHCL.

The Plannertarium aims to encourage media planners and TV buyers to think differently about TV advertising, and find new ways to achieve cut-through and 'talkability'.

The theme of the day will be "Getting your advertising talked about" and attendees will be given the opportunity to show what lessons they have learned during interactive afternoon workshops, before relaxing with an evening of networking and entertainment.

Mike Parker, head of strategic sales at Channel 4, said: "The TV industry is changing fast and the challenge for the next generation of planners and buyers is to make the most of the opportunities provided by new platforms and technologies, and use the existing ad break in new and innovative ways.

He added: "In a cluttered media world, the aim is to make ads work harder and ensure they are watched, engaged with and recalled. We wanted to provide an insight into how TV advertising can be used in new and engaging ways to continue to deliver clients a bigger splash for their money."

Anyone interested in attending the event should go to Channel4sales.com/theplannertarium. Successful candidates will be notified by 28 May.