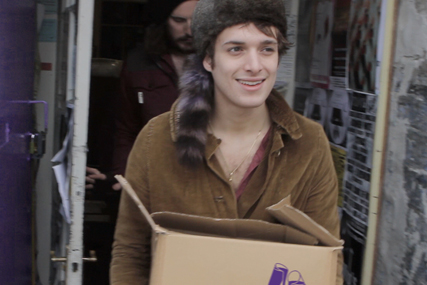 The two and a half minute break will be broadcast at 8.15 pm this Thursday during the final episode of 'My Dream Farm', and will feature 30-second adverts from Fairtrade brands including Cadbury, Starbucks and The Co-Op.
There will also be a spot promoting the Fairtrade Foundation, which will represent the first time the organisation has advertised on TV.
The Fairtrade Foundation ad, created by Wieden & Kennedy London, will focus on the organisation's 'Big Swap' initiative, which encourages the public to swap their usual basic products such as tea, coffee and bananas for Fairtrade products.
It was announced earlier this week that Fairtrade sales were up 12% in 2009 as shoppers increasingly look for guarantees of better deals for Third World producers.
Both Ben & Jerry's ice cream and Green & Black's chocolate have also both recently stated that they will be 100% Fairtrade by the end of 2011.
Monica Manoras, the strategic sales group manager at Channel 4, said: "Working closely with the Fairtrade Foundation, this themed break celebrates Fairtrade Fortnight in a relevant environment and will offer something different both for our viewers and the advertisers taking part."
Read more on Brand Republic