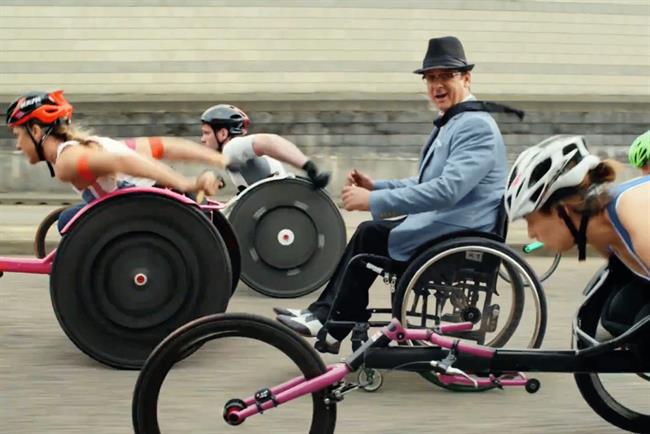 Over 550 marketers cast their vote live on the night, selecting the media channel from a shortlist of four other brands unveiled on the night – Amazon Prime, BT, McDonald's and Cancer Research.
The award recognises marketing excellence and is held in association with Campaign and sponsored by Videology. Marketing Society members and readers of Campaign selected the shortlist from an original list of 20 brands.
Channel 4 joins an illustrious line of Brands of the Year including O2 in 2015, Macmillan Cancer Support in 2014 and Sainsbury's in 2013.
Channel 4 has had a stellar year: its coverage of the 2016 Paralympic games in Rio was well received and fielded an unprecedented team of disabled talent including Breaking Bad actor, RJ Mitte.
The media owner will build on its achievements to cover the next Summer and Winter Paralympics. Meanwhile, Great British Bake Off fans will wait to see what Channel 4 will do with the popular show following its move from the BBC.
Dan Brooke, chief marketing and communications officer at Channel 4, said: "We're stoked to get this prestigious award which is particularly special as it's a vote from Marketing Society members. Channel 4 has been lucky enough to enjoy a superhuman year and this inspires us to keep striving for what we love – changing the world and paying the bills in the process."
This week, Channel 4 revealed at its annual upfronts event that it would launch interactive TV ads, as well as a revamp of All4, its video on demand service.
At the same event, Paul Polman, chief executive of Unilever, was given the Outstanding Leadership Award for his contribution to business and marketing.
Receiving the award from former Procter & Gamble Northern Europe brand director Roisin Donnelly, Polman set out his vision on sustainable business in a wide-ranging speech.
Polman turned his attention to recent significant events such as Brexit and the election of Donald Trump as US president. He urged the audience of marketers to reach out to the "people left behind" telling them that "many of you didn't see this coming".
"Leaders around the world have lost touch... It's not just politicians that are out of touch, I personally believe many business leaders are out of touch," he said.
"You can't understand the needs of the people if you stay in your head office," he added.
Polman said this trend could explain why global brands are losing share while local ones are making gains.
He urged competitors such as his company and P&G, where he spent most of his career, to "stand together" for "things that matter for society".
"We can stimulate a new era of responsible consumption," he concluded.