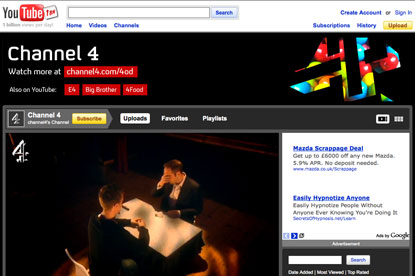 According to reports in The Daily Telegraph, the two parties are close to signing a contract that will see Channel 4 sell its own advertising around the content hosted on the site, with revenue will be shared with YouTube.
On the basis of similar arrangements that YouTube has with other parties, it is understood that the site would take no less than 30 per cent of this advertising revenue.

The agreement marks the culmination of six months of talks between the parties and would see Channel 4's range of programmes become available in full and for a catch-up period of 30 days.