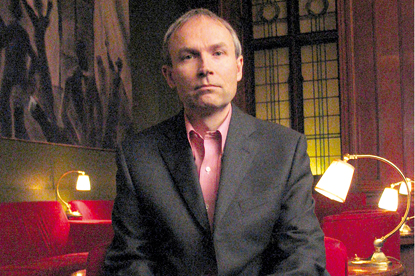 The broadcaster is to slash 10 per cent from its editorial budget this year as its chairman, Luke Johnson, called for "decisive action" from the Government to address what he termed media's "most violent upheaval since Channel 4 was founded 26 years ago".
Johnson and Andy Duncan, the Channel 4 chief executive, have held talks with the BBC about a tie-up with BBC Worldwide and are hoping that Lord Carter's Digital Britain, due to be published later this month, will back their calls for assistance.
Announcing its annual report, the broadcaster said that it achieved a record share of peak viewing of 12.7 per cent, an increase of 1 per cent, and that, though ad revenues fell 4 per cent to £789.7 million, its share of UK TV advertising was a record 24.1 per cent.
Channel 4 predicted that total UK TV revenues would fall by 18 per cent in the first half of this year and said that the 10 per cent cutback in editorial costs was necessary even though it expected to outperform the ad market.
Despite Duncan's decision to defer payment of a proportion of his salary, the Channel 4 sales director, Andy Barnes, saw a pay increase due to the award of a £99,000 bonus. Barnes was paid a total of £512,000 in salary and ben-efits in 2008 compared with £438,000 the previous year.
Kevin Lygo, Channel 4's director of television, received a £350,000 payment from a long-term incentive scheme on top of his salary to receive a total of £1,136,000.