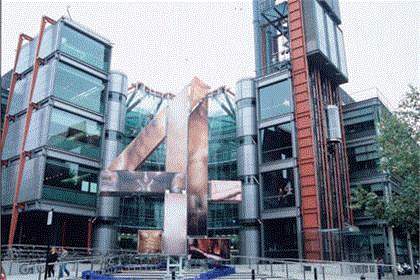 A spokesman for Channel 4 stressed the creation of agency-focused teams from September has not resulted in any job losses.
The sales team at Channel 4 was previously divided into product divisions, including trading, future media, strategic sales and sponsorship and airtime management.
Each agency team will incorporate specialists from each discipline and have a single agency lead that will provide a single point of contact for each agency and be knowledgeable about Channel 4 Sales' entire product portfolio.
Mike Parker will remain head of strategic sales and the majority of the strategic sales people will continue to report to him.
It was revealed here in May that Channel 4 was working with BCG on a review of its sales team to look at how it can take advantage of changes in the ad sales and audio visual market.
BCG has previously worked as a consultant with ITV and BSkyB, resulting in significant departures at both broadcasters.
Following the restructure, Channel 4 will also introduce a portfolio and airtime management team. This will be a single team focused on balancing client relations and airtime optimisation, and dedicated portfolio teams that will work with their agency counterparts.
Andy Barnes, sales director at Channel 4, said: "I believe the new structure will result in a more integrated cross-product sales effort with better and clearer communication to our customers.
"It will allow us to sell a comprehensive product in a way that is efficient and flexible and it will ensure that Channel 4 Sales is best placed to achieve continued success in an increasingly converged and consolidated media environment."
Staff are being informed about the changes today following a process that has taken the broadcaster longer than expected. Chief executive David Abraham last month believed the restructure would be complete in early July.