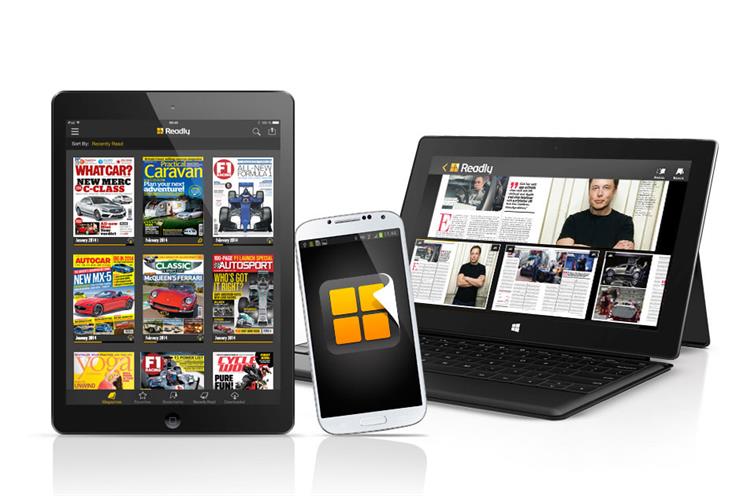 Jonathan Allan, sales director of Channel 4, said the "seven-figure" investment was relatively "low risk" and has multiple benefits as the broadcaster was building links with a technology company and attracting a brand that has not previously advertised on TV.
Readly, which Allan described as like Spotify for magazines because it allows subscribers to access hundreds of magazines in digital form for an "all you can read" £7.99 monthly fee, will air its first commercial on Channel 4 and UKTV Monday 20 June.
Allan said it was an innovative way of attracting potential advertisers "who don't have the cash to invest in TV" because they are spending on capital expenditure and growing their business.
Channel 4's commercial growth fund deal has already struck similar air-time deals with Deezer, the music streaming service, and Fever Tree, the drinks-mixer, where the broadcaster has a revenue share with the advertiser – based on the subsequent results of the TV campaign.
"We'll say to a client, we'll discount air-time upfront. If it's, say, a cost per thousand of £10, we'll discount it by 25%. Then if the client increases their awareness or other KPI [key performance indicator], we'll get our money back from the discount and a bonus on top."
Allan added: "The caveat is they have to be new advertisers to TV." In any case, he expected that larger, more established brands "wouldn't really be up for it".
He admitted that Channel 4's commercial growth fund was taking a risk by striking these media for equity and media for revenue deals because some of the businesses might not succeed.
However, he said, "we'd hope to make money overall," and it is a way to "stimulate" demand for TV advertising.
Readly replicates the static magazine-reading experience but Allan said the Channel 4 commercial growth fund was not focused solely on investing in video and TV businesses. "It's more around, do we believe in the business and can we accelerate a market and bring more brands into TV?"
Some of the biggest TV advertisers of recent years have been tech companies such as Moneysupermarket.com and Amazon which have wanted to build brand awareness.
In a separate move, Readly has recently agreed a deal with Vodafone, allowing the mobile phone operator to offer the digital magazine service to customers.
Ranj Begley, managing director of Readly UK, said: "We are at a really exciting stage in our growth plan. Now with Channel 4 as a partner, we have a mainstream TV presence and the opportunity to scale up our audience much more rapidly than we had originally forecast. Channel 4 is also providing really valuable creative input."