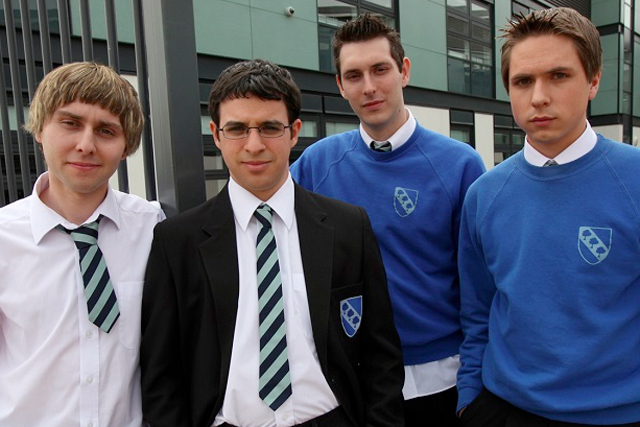 The broadcaster's decision to withdraw episodes from the likes of 'Derren Brown', 'Ramsay's Kitchen Nightmares'. 'Peep Show' and 'The Inbetweeners' ends a four year relationship with Google's video site.
Channel 4's YouTube channel will now only contain some short-form content along with sample footage from recent past broadcasts and trailers for forthcoming programmes scheduled to air.
The broadcaster launched a new destination for short form content on 4oD, called 4Shorts, in November. It offers viewers a range of specially commissioned and experimental short form programmes featuring Channel 4 talent, and, going forward all remaining C4 content on YouTube will be branded under the 4Shorts banner.
Channel 4 said in a statement: "As you may have noticed, we've now removed all full episodes of Channel 4, E4 and More4 programmes from our 4oD channels on YouTube.
"As a not-for-profit broadcaster funded by advertising, we put our money back into the programmes themselves. To make the best of this investment, we've decided to focus on bringing online viewers of our full-length shows to our own 4oD apps - such as those on iOS, Android and channel4.com.
"These apps also allow us to encourage more viewing by recommending programmes we think people will appreciate, and to provide viewers with additional services."
The move signals a major change of heart by Channel 4, which first agreed the deal with YouTube in October 2009. It enabled YouTube users to watch shows free of charge, while C4 and YouTube shared ad revenues around the content.
At the time, Channel 4's then chief executive Andy Duncan said: "Making our programmes directly accessible to YouTube's 20 million UK users will financially benefit both Channel 4 and our independent production partners and help bolster our investment in quality British content.
"It demonstrates our ability to strike dynamic commercial partnerships to help underpin our future as a commercially funded, not-for-profit multi-platform public service network."
Since then, Channel 4, has made concerted attempts to develop its own video on demand offerings. Its 4oD apps are available on iOS and Android devices and now reach more than a third of all young people in the UK on a monthly basis.
Channel 4 stalwart, Jamie Oliver, laid out the threat YouTube poses to traditional broadcasters in Channel 4's Upfronts event in November.
The celebrity chef's Food Tube, launched in January 2013, is the fastest growing YouTube channel and has amassed 500,000 subscribers in its first year.
Oliver admitted at the event: "If C4 didn't want to commission my gear [shows], I'd focus entirely on Food Tube. Brands have become like commissioning editors now and I think I'm months, maybe a year away from being able to commission a full £1.5m documentary with a brand.
"For some broadcasters, it's still 'us and them' when it comes to online. I just want to tell my stories to the public and C4 has to come with me."
Last year, C4 also became the first commercial broadcaster to launch free ad-supported offline catch-up viewing, giving viewers the opportunity to download and watch shows on the move on smartphones or tablets.
Channel 4 also claims to be the first UK broadcaster to embrace using viewer data to inform its strategy. Last year's launch of digital ad product Adapt combines the broadcaster's data insight with its VoD innovation.
Follow @DurraniMix