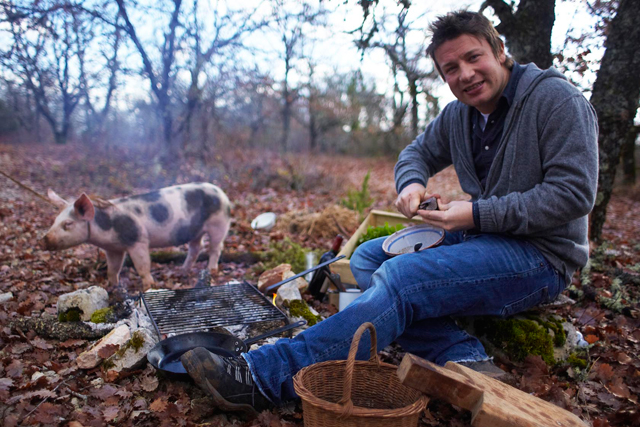 This is the first such deal since Channel 4 took over UKTV's ad sales.
The deal starts today (1 March) and will cover food programming on Channel 4, More4, UKTV's Good Food channel, 4oD on PC, TV and PS3, and branding on Channel4.com and GoodFoodChannel.com, until 31 December 2011. Its value has not been disclosed.
The deal, negotiated by Omnicom media agency OMD, includes Channel 4 shows such as 'Gordon's Great Escape' and 'Jamie Does...', and UKTV programmes 'The Hairy Bakers' and 'Nigel Slater's Simple Suppers', among others.
John Scurfield, sponsorship manager at OMD's sponsorship division Fuse, said the deal was a "hugely smart approach to TV sponsorship" that puts Tropicana on air every day for the rest of the year.
Scurfield said: "This bespoke package covers the best premium food talent in the UK and has created a campaign, which combines a unique audience of hard-to-reach viewers on Channel 4, with vital daily presence and frequency on 'Good Food'."
Peter Charles, marketing manager at Tropicana, said: "This partnership is perfect, as we link our passion for outstanding flavours and the finest ingredients with that of the UK's finest cooking talent."
Although the Tropicana deal is the first of its kind, the current major sponsor of food programming on Channel 4 is Waitrose. Its activity begun on 6 April 2010 and will run until 15 March.
Waitrose sponsors 'Heston's Feasts', 'Iron Chef' and 'Ramsay's Best Restaurant', but not programming presented by Jamie Oliver, who has a commercial relationship with Sainsbury's, or Hugh Fearnley-Whittingstall.
'River Cottage' is sponsored by cereal brand Jordans and so is not included in the Tropicana deal.