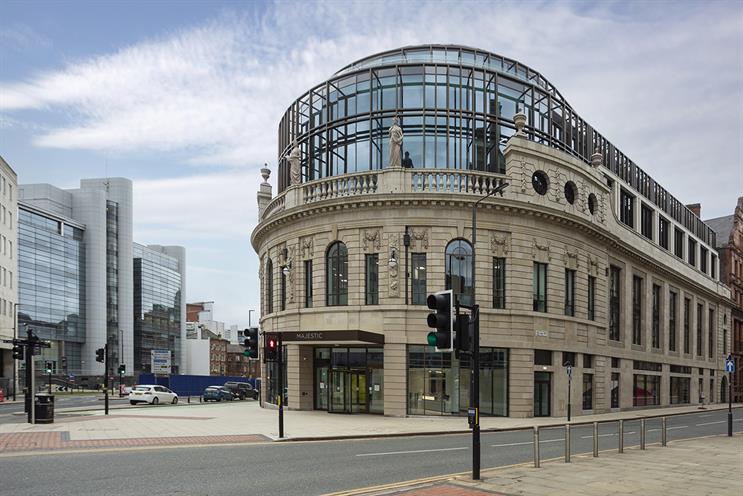 Channel 4 has revealed ambitious plans to become a "levelling up" broadcaster and attract £1bn in private investment, which it presented to the government ahead of its decision to privatise the publicly owned ad-funded business.
The plans include investing tens of millions of pounds in new jobs, training and work for the creative industries outside London. Channel 4 will press ahead with the efforts as the privatisation process spends months, if not years, moving through Parliament.
Today, the broadcaster also revealed it grew revenue by 25% to £1.2bn in 2021, with a financial surplus of £100m – both record-breaking figures. 
The "4: The Next Episode" proposals were shared with the government ahead of culture secretary Nadine Dorries' recent decision to go ahead with privatisation, which Channel 4 chief executive Alex Mahon told journalists she found "disappointing and a shame for the UK creative industries".
At a press briefing this morning (5 May), she said: "In recent years, [our focus has shifted to] become about how you work across the UK. [Channel 4] has always been about how you focus on and appeal to people who might not otherwise get representation, that is quite far from a profit maximisation (agenda)."
"It's not like I'm personally someone who's against private capital [or] who is against making money in businesses. But I do know the impact it will have on Channel 4 better than anyone else in the world, having run it for four and a bit years."
Despite the government's determination to privatise Channel 4, Mahon said she remains "optimistic" and points out that there are plenty of stages to go, perhaps two years of parliamentary debate, before any attempts to do so are enshrined in law.
Channel 4 chief operating officer Jonathan Allan, who was managing director at OMD UK before joining the broadcaster, initially as sales director, said that concerns from advertisers and agency partners about privatisation were warranted.
"Anything that potentially weakens Channel 4's distinctiveness is no doubt going to be a concern to advertisers [and] agencies," he said.
"Because it may reduce the value of the audience that we bring to them, the quality of the programming and the kind of attitudinal demographics that represents Channel 4.
"I also think they're right to be concerned about competition in the UK for the advertising pound; that becomes more of an issue if there's a consolidation play. So I think that's an issue that advertisers should be concerned about."
A "levelling up" broadcaster
Channel 4's proposals to switch its operations, focus and investment to the UK regions, include increasing the number of its staff based outside London from 300 roles currently to 600 by 2025. Most of these will be based at its new Leeds headquarters, but others will be located in Glasgow, Bristol and creative hubs in other regional centres. 
Channel 4 said it will press ahead with plans to become a Northern-based broadcaster, with the majority of its operations located outside of London.
This includes committing to commissioning at least 50% of its content to be produced in the nations and regions.
It will also double spending on 4Skills to £100m over 10 years, training up to 100,000 young people, which Channel 4 says will generate £2bn in value to the UK economy in aggregate. 
Longer-term, this could include a 4Skills School for TV outside London.
Channel 4 said it plans to roll out its All4 streaming service globally to "export British IP to a young, global audience", which would generate a new revenue stream and showcase British productions and culture.
As part of the proposal, Channel 4 said it intends to attract up to £1bn in private investment, over a five- to 10-year cycle, through a joint venture IP fund to help finance productions. The investor would hold a financial stake in the fund, but Channel 4 would maintain control of commissioning – a detail that appeared to be misinterpreted in the recent DCMS White Paper.
Channel 4 said that, by 2030, private money would increase its commissioning spending power by about £300m, allowing it to fund a further 3,000 creative sector jobs centred in the nations and regions.
Channel 4 said these plans would work only under continued public ownership, and allow the broadcaster to:
Reinforce its commitment to Britishness in content, including in British film.

Incorporating into its remit a commitment to regional and social diversity, reflecting our 

desire to provide access to the creative industries to people with creative talent from all backgrounds.

Enshrining much of what Channel 4 does to go above and beyond the existing remit 

already, mandating our currently voluntary commitment to spending at least 50% of commissioning spend outside of London.
Dorries recently pressed ahead with plans to privatise Channel 4, despite strong opposition (96% of responses) to a public consultation, including one from Campaign.
In the DCMS White Paper, the government said Channel 4's public ownership model is "constraining its ability to respond to the challenges and opportunities of this changing broadcasting market in the long term".
"Under public ownership, Channel 4 has limited ability to borrow money or raise private sector capital by issuing shares and its current set-up effectively stops it from making its own content," Dorries said.
"This makes it heavily reliant on cyclical advertising revenues which are moving to digital platforms. Advertising made up 91% of Channel 4's revenues in 2020. Linear TV ad revenues fell by a third (31 per cent) from 2015 to 2020."
Channel 4 analysis of the impacts of privatisation