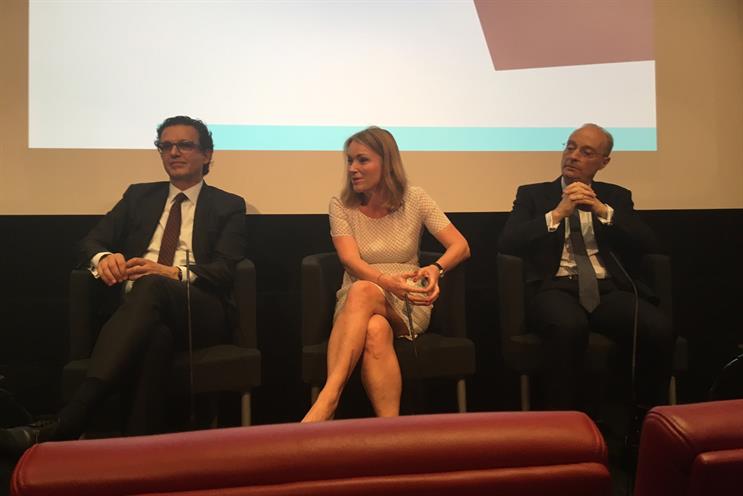 The publicly-owned, ad-funded broadcaster made a pre-tax loss of £15m against a £26m profit a year earlier but revenues were up 1.6% to a record £995m.
David Abraham, presiding over his last set of results as chief executive, said the publicly-owned broadcaster spent £15m of its planned reserves because it did not want to undermine its programming, particularly the 2016 Paralympics coverage.
He cited figures that showed the TV ad market fell 4.2% in the 12 months between July 2016 and June 2017, compared to a 4.6% rise in the preceding 12-month period.
"Channel 4 is now operating in a TV advertising market in recession," Charles Gurassa, the chairman, said, describing it as "a significantly more difficult financial climate" and "with no immediate end in sight".
Abraham insisted Channel 4's cash reserves, which stand at over £200m, mean it is well able to withstand the continued downturn in the ad market and maintained it was "less extreme" than the last big TV ad recession in 2008-9.
He would not say if Channel 4 would need to dip into its reserves further in 2017 and said the ad market lacks "visibility".
4Sales, Channel 4's sales house, had a record year with £1.2bn in revenues and Gurassa said the board deserved their salaries and bonuses because the broadcaster competes in a tough market and it had met its remit set by Ofcom.
Abraham earned £957,000, up from £881,000 a year earlier. His pay included a base salary of £560,000, plus a bonus of £256,000, which was 45% of salary – just below the maximum of 50%.
Jonathan Allan, sales director, earned £564,000, up from £547,000. His pay included a base salary of £355,000, plus bonuses of £182,000.
That included a £118,000 bonus based on the performance of the ad sales house and a further payout from the scheme for the board directors.
Gurassa warned the government's plans to move all of Channel 4's operations out of London came with "substantial" risks and could undermine its independence.